Union Coop sponsors sport activities of "Dubai Customs"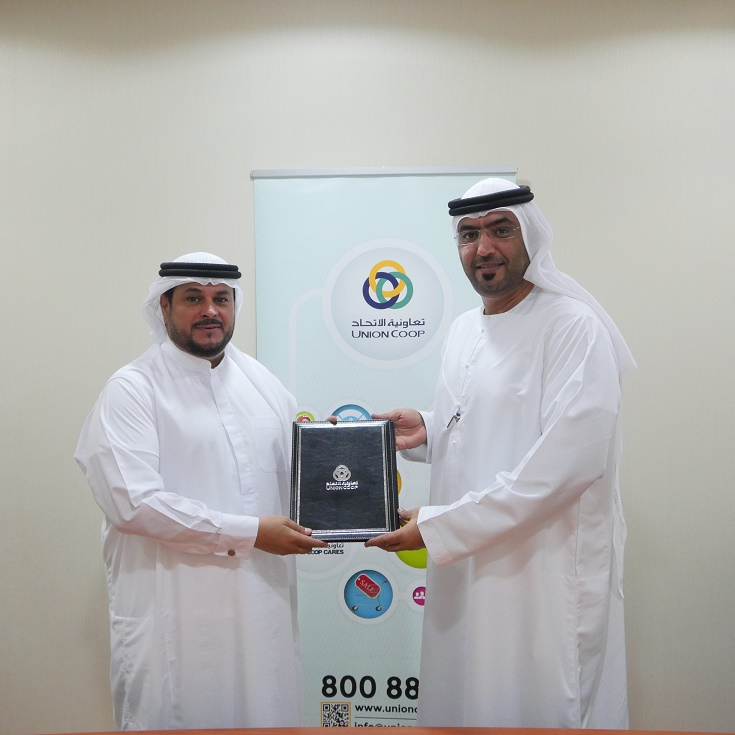 Union Coop, One of the largest cooperative in the UAE, signed a memorandum of understanding (MoU) with Dubai Customs to sponsor its sports activities for 2017, this comes in line with its strategic objectives to promote sport practices and useful activities. The MoU aims to strengthen the community partnership between the two parties.
The memorandum was signed by Mr. Suhail Al Bastaki, Director of Happiness and Marketing Department at Union Coop, and by Mr. Ahmed Al Delail, Deputy Chairman of the Sports Activities at Dubai Customs, in the presence of a number of employees from both sides.
For his part, Mr. Suhail Al Bastaki said that "Union Coop is keen to support sport activities as it has positive benefits on the community members, pointed out that Union Coop aims through its support to instill and spread healthy habits."
"We thank Union Coop for its continuous and consistent support to Dubai Customs which enhances our benevolent path and crystallizes our ideas" said Mr. Ahmed Abdullah Al Delail.
---
---