Union Coop and Dubai Community Development Authority Join Hands to Support 'Their Suhoor On Us' Initiative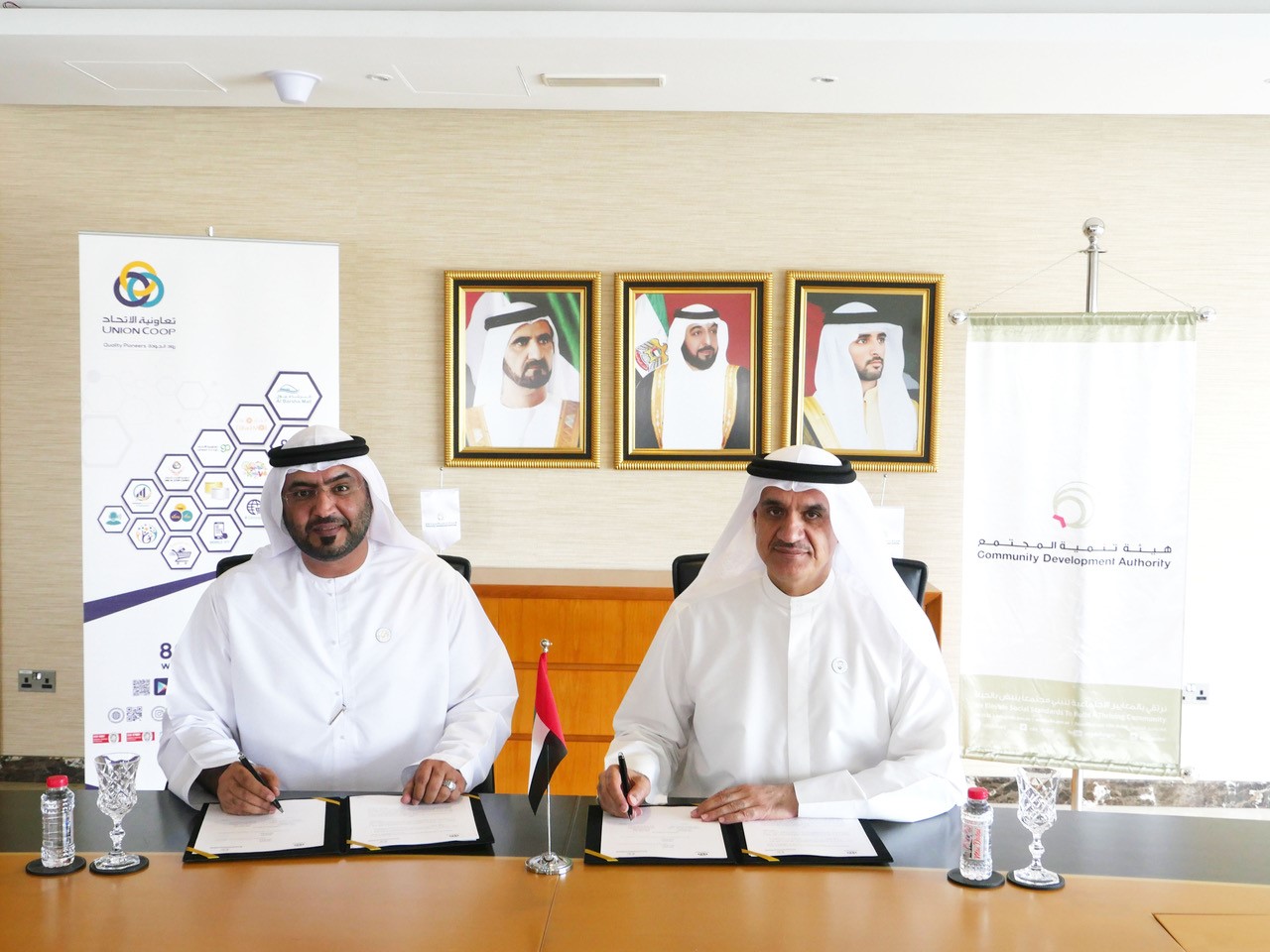 Prepared By: Benoi Nair
Photographer : Sultan Almarzooqi
A Memorandum Of Understanding was signed between Dubai – Community Development Authority and Union Coop, supporting the 'Their Suhoor On Us' initiative, thereby encouraging community members and institutions to come forward to support the noble initiative…
Monday, 17 May 2018 – Dubai (UAE):
Retail Pioneers 'Union Coop' and Dubai Community Development Authority signed a mutual agreement (MoU), sighting support of 'Their Suhoor On Us' initiative and instilling the spirit of volunteerism within the community members and institutions. The mutual agreement paves way for a productive collaboration between Private and Government entities to achieve great leaders' vision of empowering and delighting the members of society.
The MoU was signed by Mr. Ahmed Al-Julfar, Director General – CDA and Mr. Suhail Al Bastaki, Director of Happiness and Marketing Dept. on behalf of 'Khalid Humaid Bin Diban Al Falasi' the Chief Executive Officer of Union Coop.
Mr. Ahmed Al-Julfar highlighted and acknowledged the continuous support provided by Union Coop for such sustainable development initiatives organized by the CDA. He also stressed on the role of Private sector enterprises in the success of the state and spreading harmony amongst the members of society. 
Al Julfar said," Since UAE inception, we have thrived to offer support and all sorts of facilities to investors and private sector enterprises. Overtime, UAE have become a global centre for business excellence. Parallel to the business excellence, is our leadership's vision on maintaining communal harmony in the society, which we believe is the key to happiness. In achieving this vision, private enterprises like Union Coop has a major role to play."
Explaining the community responsibility directives of Union Coop, Mr. Suhail Al Bastaki said, "Union Coop will continue supporting similar initiatives wholeheartedly and will continue making a difference in the history of private sector enterprises. Such initiatives are an integral part of our Corporate Social Responsibility objectives and help realize the noble vision of the leadership for sustainable community development."
"We wish to instil the spirit of volunteerism in the millennials and adults alike, who happen to be a very important and dominant part of our growing community," said Al Bastaki.
---