Dubai Judicial Institute Honours Union Coop for Co-Sponsoring 'Tolerance Tournament'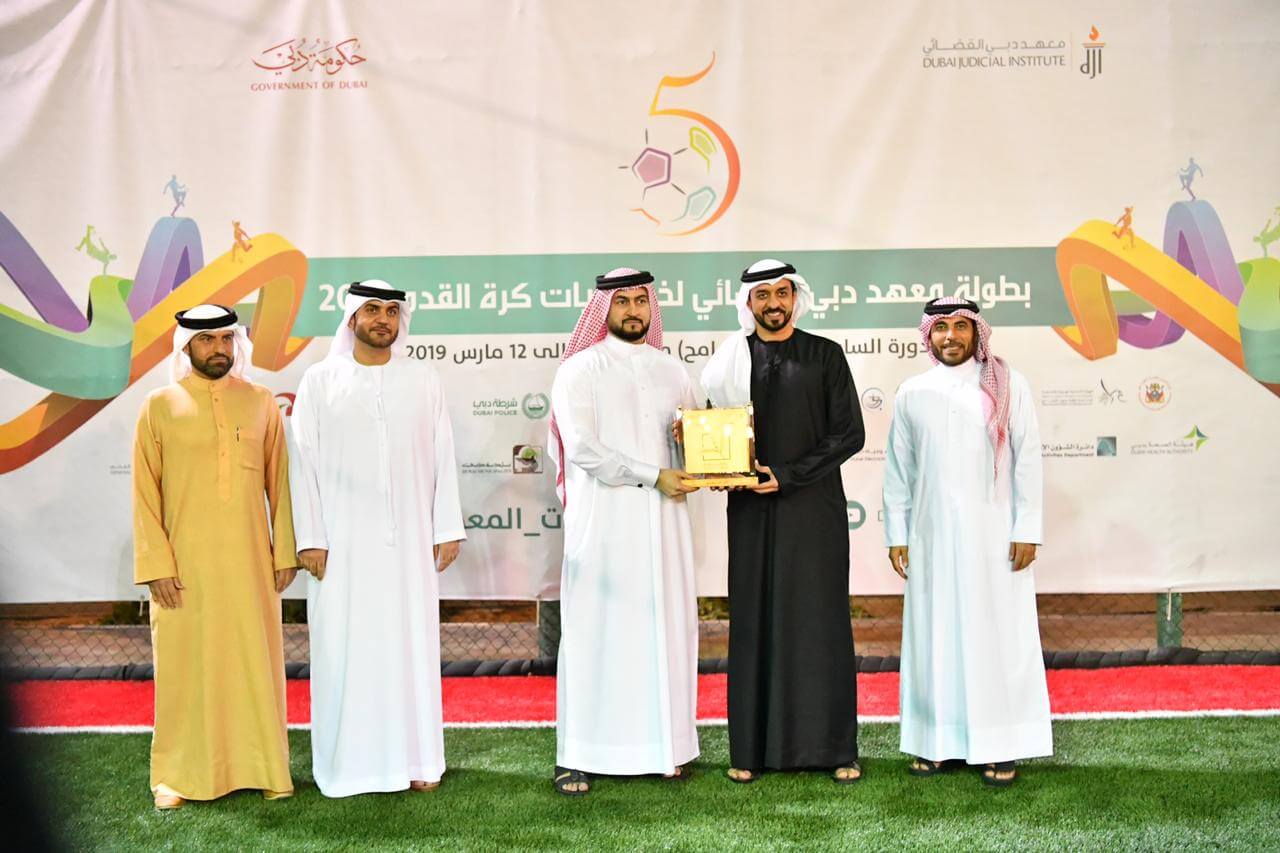 Prepared by: Benoi Nair
Photographer: Source
Dubai, UAE:
The Dubai Judicial Institute (DED) honored Union Coop, the largest Consumer Cooperative in the UAE for co-sponsoring the seventh edition of the annual football tournament, under the theme of 'Tolerance Tournament' which aims to establish a friendly sports environment among the institutions, encourage healthy competition and inspire people to promote the great leaders' vision to include sports in the day to day life.
Representing Union Coop, Mr. Shuaib Al Hammadi, Marketing Section Manager, received the honours from Dr. Jamal Al Sumaiti, Director General of Dubai Judicial Institute, in the presence of numerous Managers and staffs from both the sides.
Expressing his views on this cooperation, Dr. Jamal Al Sumaiti said, "We would like to extend our sincere thanks and appreciation to Union Coop for supporting this tournament, which solidifies their commitment of supporting events that concern various segments of the society. This mutual understanding between the two entities will not only help in community development and nurture young athletes but inspire them to adopt useful hobbies to become successful in life and ultimately contribute to the development of our great nation." 
It should be noted that Union Coop has signed multiple MoUs with several Government Departments, institutions and charities, in line with their Community Social Responsibilities objectives, sighting outstanding care and support. Union Coop supports multiple volunteer projects and community development initiatives, in the belief that it is important to achieve leadership's vision to spread happiness among all members of society in Dubai. 
---