Arabs and Their Horses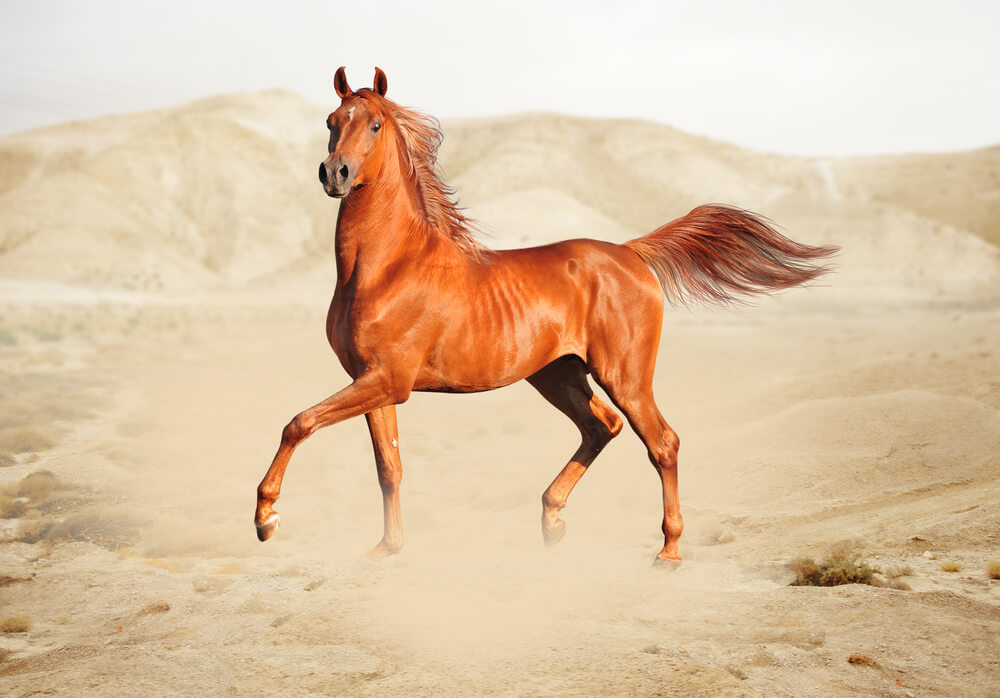 "UAE is the Formula 1 of Horses…"
You may be watching the news report about Dubai winning another international horse race, while not surprised with the results it does makes us wonder about the relationship that the Arabs have maintained with their horses over the years. Horses have played a vital role in the Arabic culture, especially the UAE. Traditionally seen as a symbol of chivalry, nobility and pride, Arabian horses happen to be one of the most popular breeds in the world.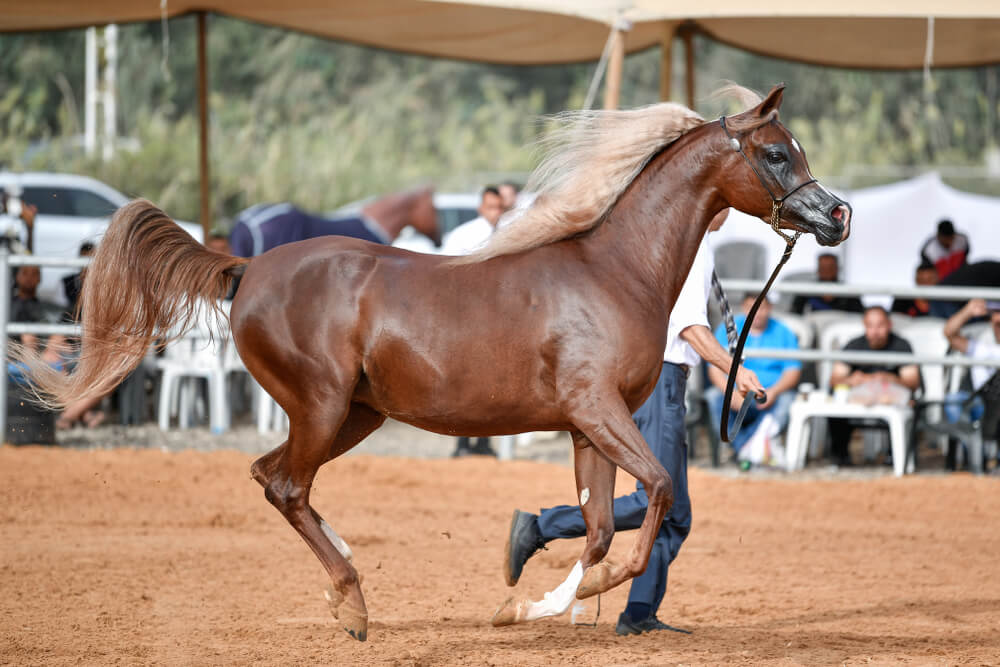 Considered to be one of the oldest and purest horse breeds in the world, Arabian horses were believed to be born in the desert and have always been in contact with humans. The attributes that make Arabian horses easily recognizable include the 'one-of-a-kind' shape of the head and high tail carriage. It is due to the speed, endurance, strong bones and refinement of the breed, they were traded all over the world and today the lineage runs in almost all the modern breed of riding horses they have today. 
"His Highness Sheikh Mohammed bin Rashid Al Maktoum, Vice-President and Prime Minister of the UAE and Ruler of Dubai, has chronicled his love for horses in a unique book aptly titled 'For the Love of Horses'. The book, which was launched on Tuesday, March 26th by the Government of Dubai Media Office (GDMO), features a collection of 18 poems in Arabic and English that celebrate Sheikh Mohammed's passion for horses." – Source: Khaleej Times
These dished faces, tail set and beautiful carriage definitely make them an absolute piece of art. Don't believe us? Books and Movies that cover the 'Black Stallion' series don't do enough justice in explaining how amazing Arabian Horses are, which is why we list some unknown facts about Arabian Horses:
1.      Arabian Horses are considered to be the oldest pure breed in the world and still it's unclear from where they came.
2.      Popular breeds such as 'Thoroughbred, Quarter Horse and Morgan' all come from the Arabian horse.
3.      Some Arabians may be one less vertebrae in their backs and tails than normal.
The Arabians are popular for being friendly with humans and the way they were treated by the Arabs further fostered their temperament. Such was the love that the Arabs raised the foals along with their own children and even allowed the mares to live in their tents. 'Black Skin' is a unique trait among all Arabian Horses, irrespective of the coat color.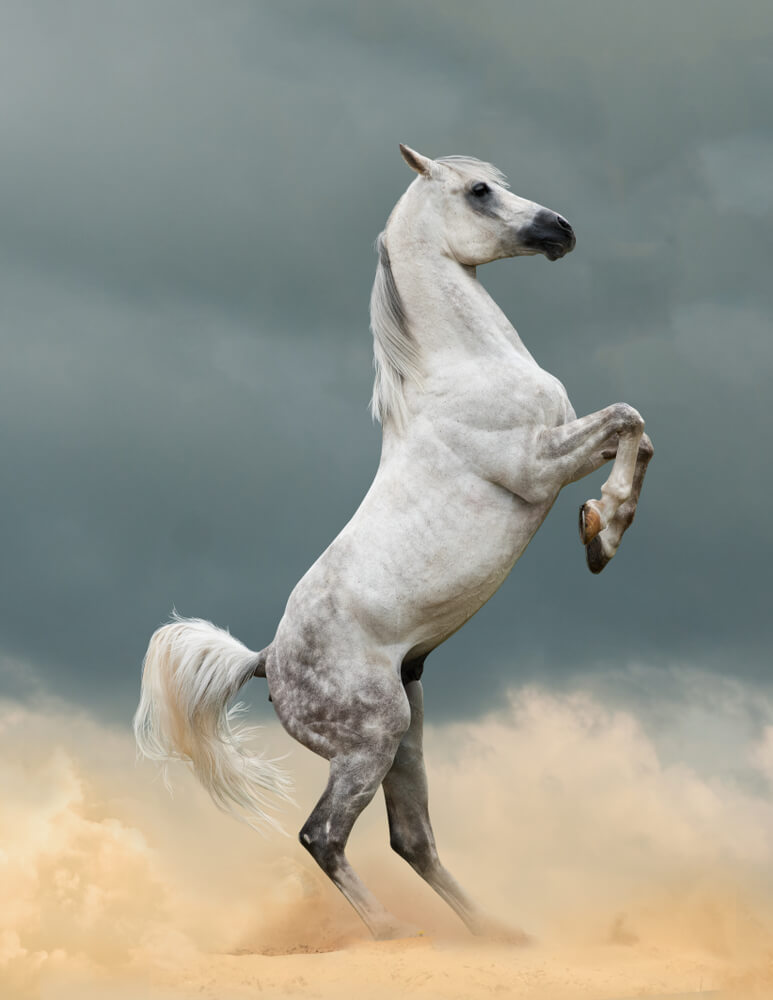 "Secret of their endurance…"
Arabians are popular for their rock hard endurance and we know why!!! Naturally, their origin come from the deserts of Arabia, which automatically makes them 'durable' and it has a lot to do with their body structure as well. 'Slow Twitching' muscle fibers are dominant in these breed, which helps them using oxygen more efficiently. Additionally, features such as large nostrils, well-sprung ribs and one-of-a-kind neck to head attachment for improved lung capacity.
Arabian Horses – Fun FACTS:
Easily recognizable due to their beautifully arched necks, Silky manes and tails.
The gait of an Arabian is ground-covering and smooth to ride, despite the horse's relatively small size.
Compared to other breeds, Arabians are quick learners and are sensitive to their environment and people.
Arabian horses have one less vertebra compared to other breeds.
The hallmarks of purebred Arabians include wide intelligent eyes, arching neck and a delicately dished face.
The last but the most amazing fact is – Breeders take utmost care to keep the bloodlines of Arabian horses pure. No horse with other breed's blood can be registered as an Arabian, even if it's a minute trace or dilution.
Must Read: Falconry – An Amazing Arab Heritage and an Ancient Tradition!
If you liked what you read, Give this post a 'Thumbs Up' and 'Share' it with your friends. Use the 'Comment' section to talk to us 🙂