A Closer Look: Ferrari 488 Pista Spider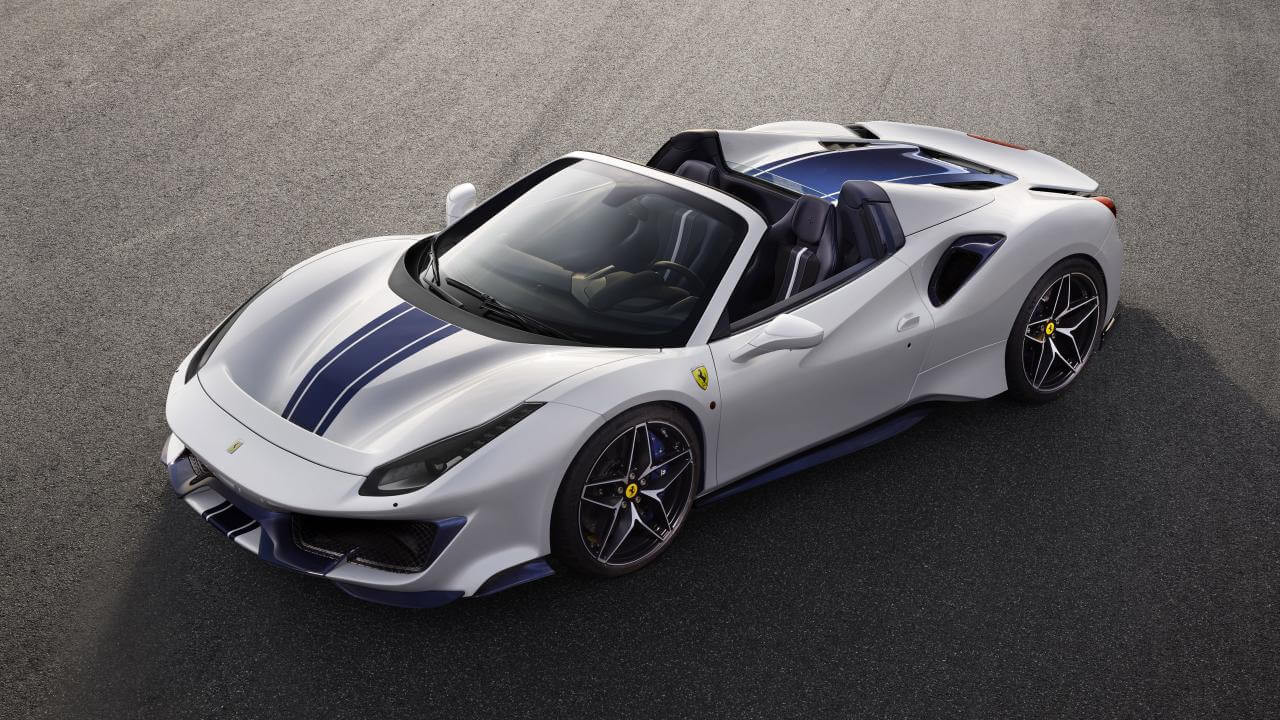 A 'Ferrari' has always been the 'Apple' of cars due to multiple reasons like – the luxury touch, finesse in look n' feel concept and the obvious fan following. The car lovers were treated to the latest feather in the cap by the name of 'Ferrari 488 Pista Spider', which recently made its European debut in Paris. The best upgrade or improvement in the latest version of the Ferrari is its 3.9-L twin-turbo V8 that not only sports better components, better airflow, and best-in-class manufacturing techniques that commits an extra 49 hp over its predecessor 488 Spider. 
The highlights of the Formula One-inspired Inconel exhaust manifolds, a much lighter crankshaft, flywheel, and titanium con-rods, which altogether resulted in a 40 lbs lighter engine. Apart from these, the Ferrari 488 Pista Spider also sports larger intercoolers, which was possible by shifting the air intakes down the fuselage. Expect a phenomenal power at 710 hp and 568 lb-ft of torque.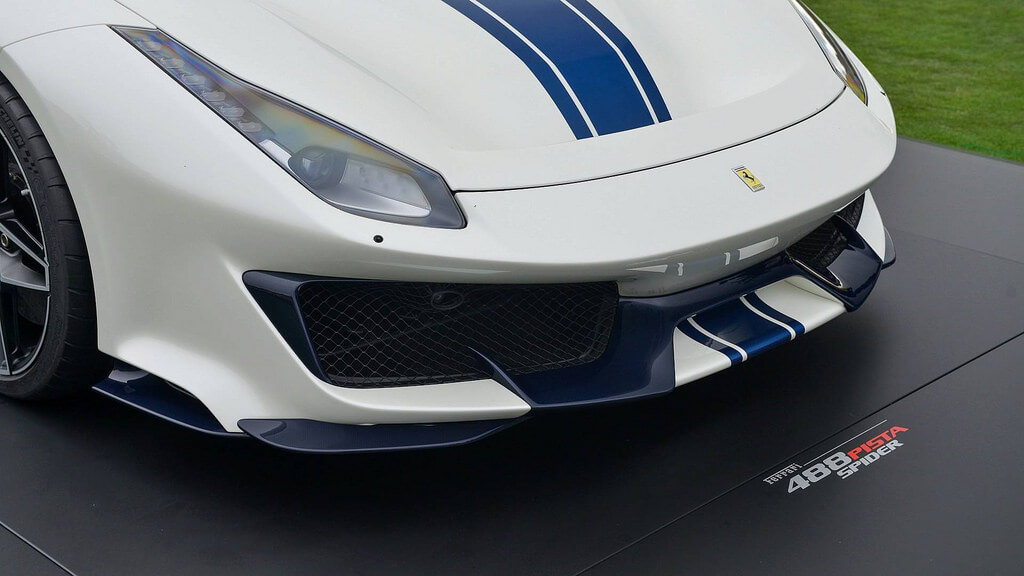 Some aspect remains the same such as the ability to reach from '0' to '62' mph still remains to be a lightning 2.85 seconds i.e. to reach its top speed of 211 mph ( a la 488 Pista coupe). As per the results derived at Fiorano Circuit, which happens to be Ferrari's private race track, the Ferrari 488 Pista Spider managed a lap time of 1:21.5, which is same as the 488 Pista coupe.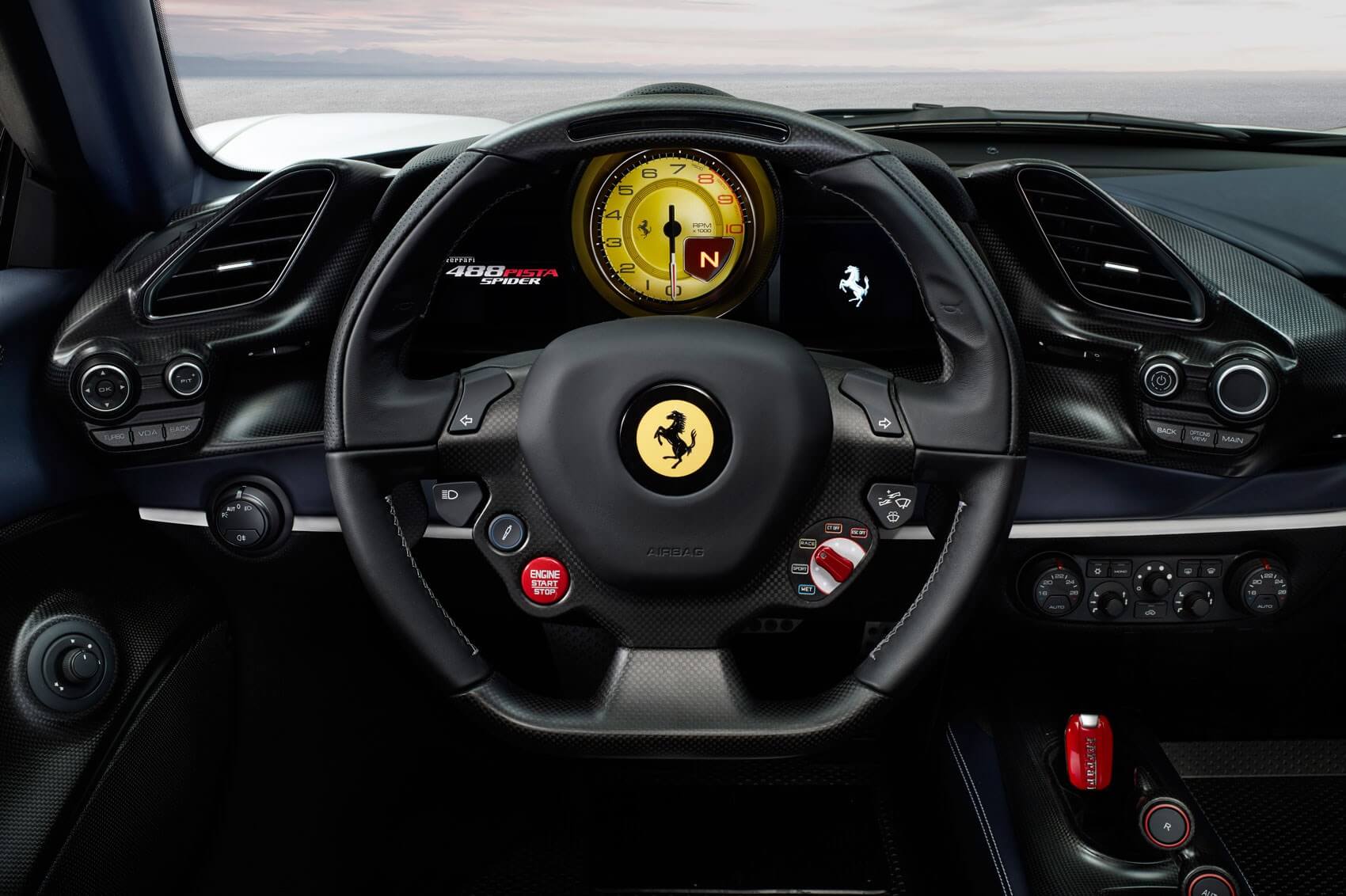 One thing that's drastically improved in this version of the Ferrari is the 'handling', with the 7-speed dual-clutch transmission shifting 30 ms faster than the previous model. Engineers claim that the slight tweaks in the car's aerodynamics have improved the downforce at least by 20 percent. The new n' improved Slide Slip Control System has definitely improved the cornering of the car, especially when combined or paired with compatible tyres.
The price for Ferrari 488 Pista Spider is yet to be declared!
Specifications –