8 Life Saver 'Tips' that can keep you Safe in Heavy Rains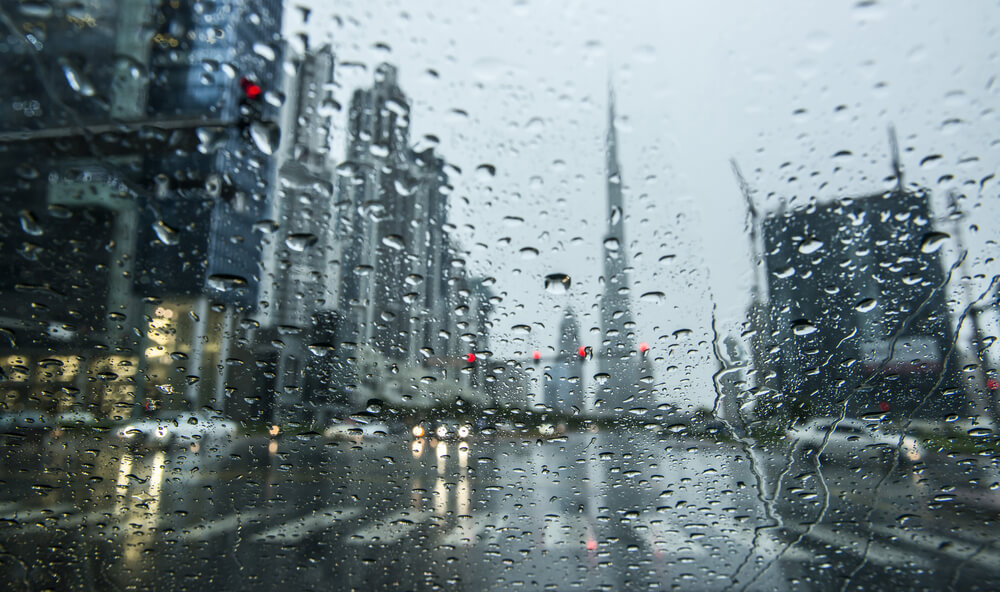 To some 'rain' might mean the end of a beautiful sunny day, but for the people of UAE rain is nothing less than a blessing of the almighty and another reason to rejoice the wonderful weather. As we prepare to say 'goodbye' to the soothing UAE winters, the beautiful rains act nothing less than a gift of the distant monsoon who happens to be an occasional visitor to the deserts, which makes it a celebration in itself.
When it's raining here, you will be dealing with three types of individuals – 1. Enjoys the rain to its fullest, 2. Prefer to stay at home because they don't like rains and 3. Irrespective of the situation they have to carry on with their work, with the rainy day being no exception. However, it is advised that we recognize some of the dangers or rather hazardous situations that rains can create.
Here are a few tips:
Avoid Water Clogged Areas
Irrespective of your vehicle's engine capability, clogged streets or roads are a nightmare as they can seize the vehicle engine thereby putting a stop your journey and may be putting your life at risk. In the case of flash floods or heavy flowing water, the chance of vehicle slipping increases as well.
Follow News and Weather reports
One of the best ways of staying up-to-date with the weather conditions is by following weather reports. News channels publish reports about the possibility of heavy rains or formation of torrents. Follow the instructions published and broadcasted by concerned authorities on the media channels and avoid going to the areas that are deemed dangerous by them. Warn your relative, friends and acquaintances about the same.
Household Precautions
In case you reside in a remote area the chances of power outages are very high. There must be a known area in the house for the whole family, where one can place all the important luggage and maintain adequate food supplies, clean water out of the reach of rainwater, in addition to first aid. Heavy rains increase the risk of flooding, in such cases, one should take shelter in the upper floors.
Vehicle
In severe situations with these, your vehicle should be in top condition when needed. Make sure your car is refuelled, glasses are in top condition and the maintenance/service works have been taken care of each winter.
Keep away from electrical wiring
Keep away from electric wires that are hanging low and inform the concerned authorities about the same to avoid any possible dangers.
Avoid outdoor Play-time
Prevent family members, especially children, from going out in the event of heavy rain and thunderstorms to avoid being exposed to potential hazards that may endanger their lives.
Offering assistance
When you see someone drowning, do not try to save him if you do not know how to swim, or if there is a strong water current, but instead throw him a rope, a lifeboat, or a board of wood to save him from drowning without exposing yourself to danger and informing the concerned authorities to take the necessary actions.
Ensure safe segregation and disposal of rainwater
Ensure there is adequate facility to dispose of the rainwater from the roof to avoid leakage into the house.
Rainy weather can lead to dangerous situations if you don't pay attention and take extra care. If you found this blog helpful then give us a thumbs up and Share ahead!