World's Largest Gold Ring Showcased in Al Barsha Mall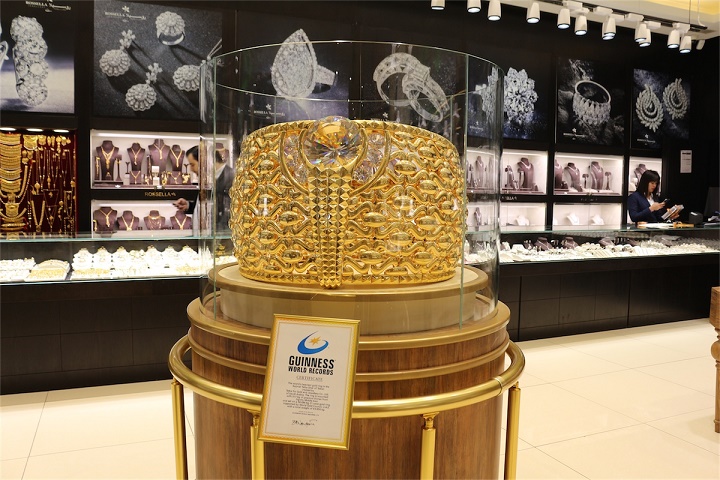 The world's largest gold ring, Najmat Taiba (Star of Taiba) is being showcased in Al Barsha Mall, Dubai, at Rossella Jewelry store, affiliated with "Taiba Jewelry".
The world's largest 21-carat ring weighs almost 64 kilograms, and boasts 5.17 kilograms of Swarovski stones, and holds a record in the Guinness Book of World Records, as the world's largest gold ring.
History
The world's largest ring was made in year 2000, and cost $1 million (3.67 million AED). Today it is worth over 16 million AED, including the Swarovski stone. The ring was crafted by 55 employees, over a 3-months period. "Taiba Jewelry" does not sell the giant ring; however, interested customers can obtain a miniature replica for 1,700 AED, and till date, over 300 miniature replicas were sold every time the ring was showcased in jewelry stores and fairs.
---