Union Hall Inaugurated in ERADA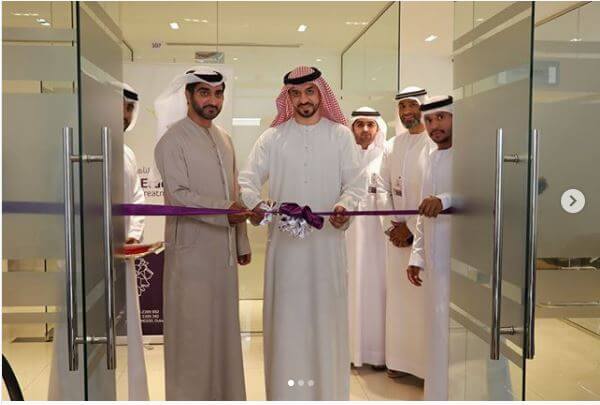 Prepared by Marwan Alquran
Photographer : From the source
Dubai, United Arab Emirates, February 19, 2018:
Institute of Rehabilitation & Drug Addiction (ERADA) has inaugurated the "Union Hall", a new addition to the Institute. The Hall is sponsored by Union Coop, the UAE's largest consumer cooperative that supported the institute with many other initiatives and activities. The project comes in line with the Coop's commitment to supporting the service sector, spreading awareness around drug addiction, and supporting people of will at the center.
The Hall was inaugurated by Dr. Younis Al Balooshi, Director of Awareness, Research and Public Relations in ERADA, Mr. Shuaib Al Hammadi, Marketing Section Manager at Union Coop and a number of employees from both sides.
On the sidelines of the inaugurating, Dr. Mohammed Faeq, Executive Director of ERADA, met with Al Hammadi to discuss enhancing relations between the two parties.
---