Union Coop 'Umm Suqeim' smart branch Celebrates Third Year Anniversary… with Customers and Staff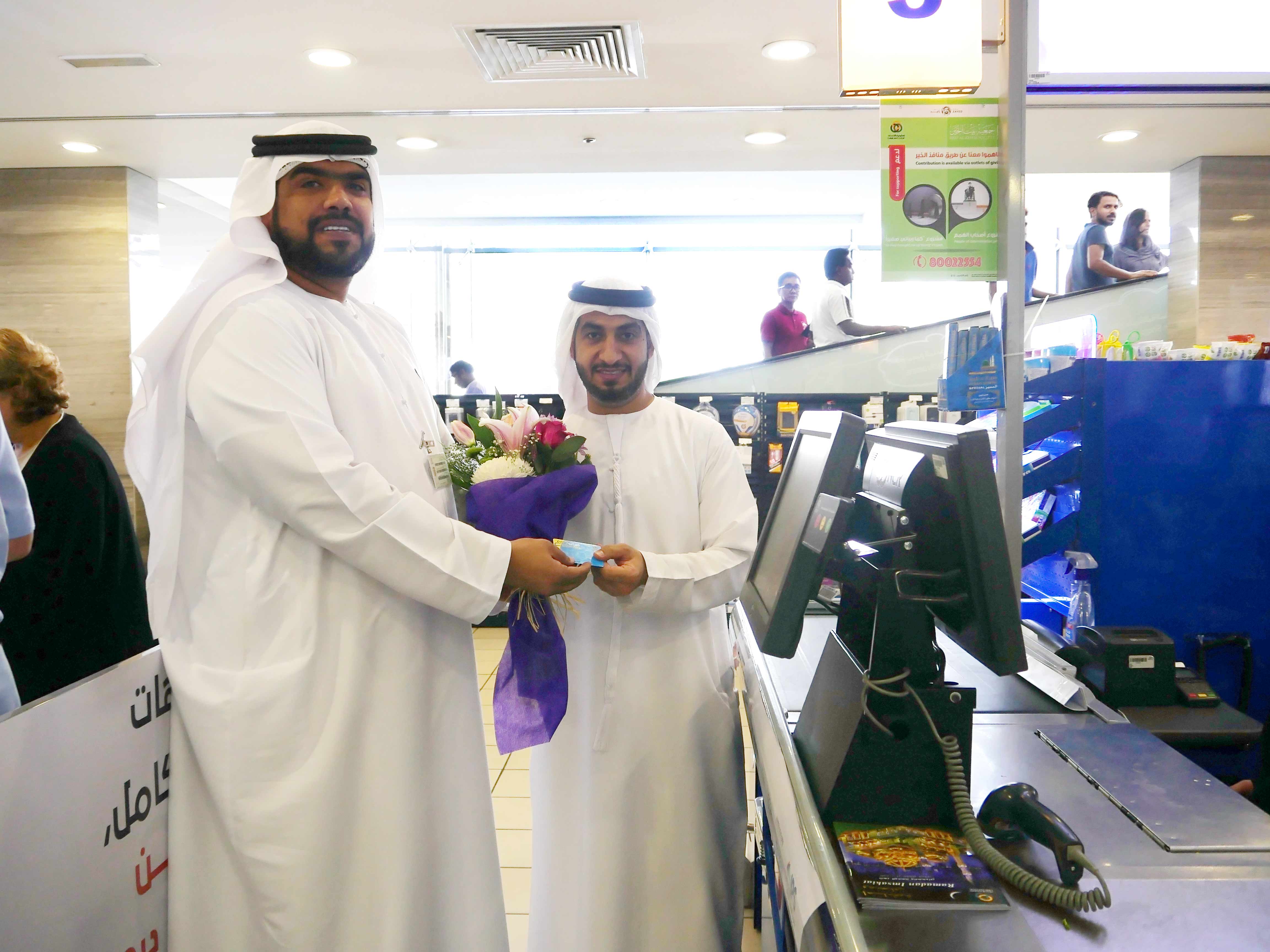 Prepared By: Benoi Nair
Photographer : Sultan Almarzooqi
The Retail Pioneer distributed roses and 3 exclusive Afdhal cards worth AED 500 each to the first three customers…
Thursday, 22 May 2018 – Dubai, UAE:
It's been three years that the Umm Suqeim smart branch of Union Coop started its operations, but the quality it maintains is still like day 'one'. Union Coop 'Umm Suqeim' recently celebrated its third anniversary by distributing roses to all of its customers and giving away 3 exclusive 'Afdhal Cards' worth AED 500 each to the first three customers at the Cash Counter passed through cash machines at the same time and day of opening which occurred to be on 15th May 2015 at 15:15 hours.
On the special occasion, Mr. Mohammed Abbas, Manager of Umm Suqeim Smart Branch said, "This is a celebration of excellence, success and longevity in retail business. Our success is the result of timeless and tireless hard work deployed by all our teams here."
At the end of the ceremony, the branch staff organized a party of their own to celebrate the occasion.
---