Union Coop Signs MoU with UAE Congenital Heart Association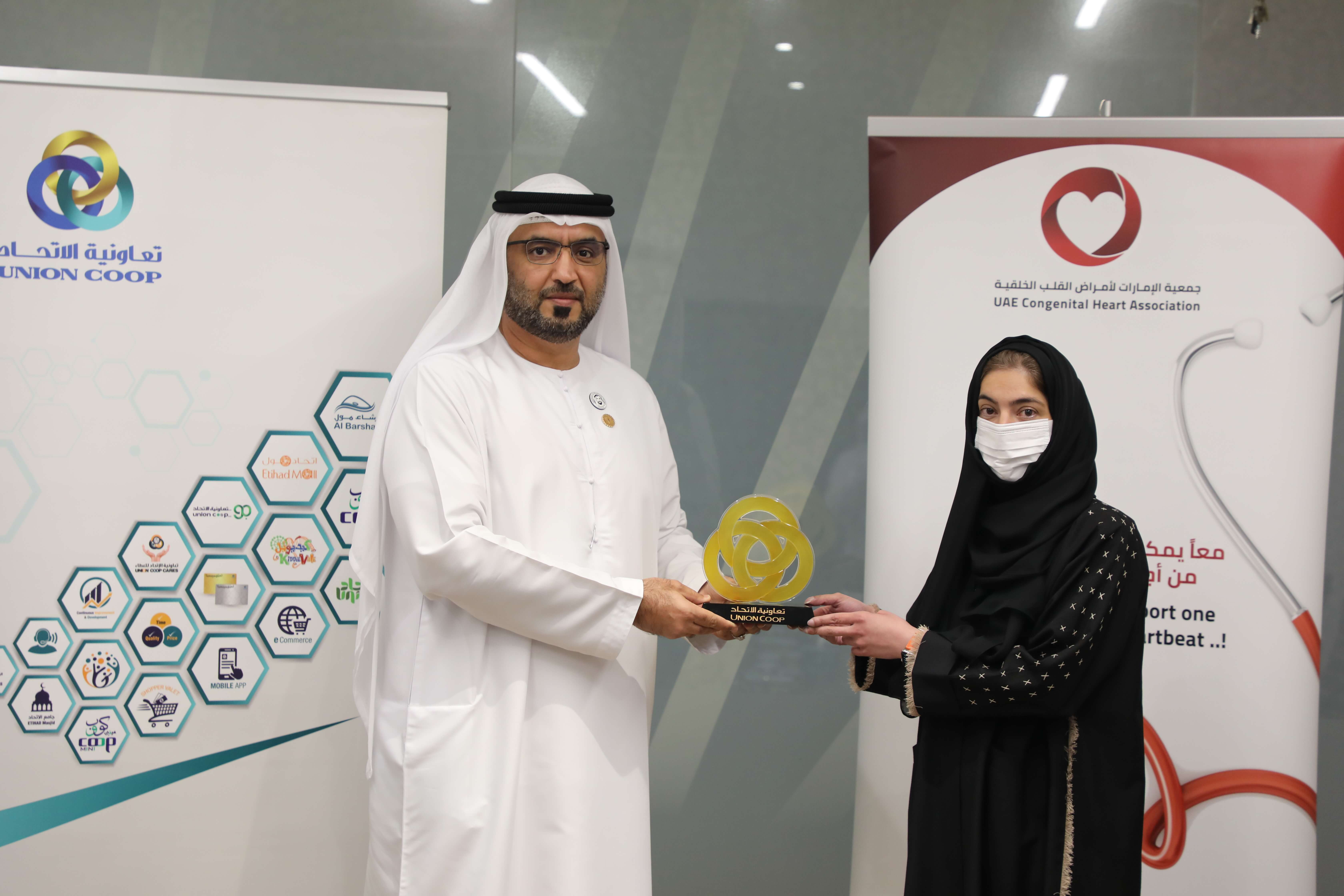 Prepared By: Benoi Nair
Image: Ali Mohamed Alnuaimi
Dubai, UAE:
Union Coop, the largest consumer cooperative in the UAE, signed a memorandum of understanding with the UAE Congenital Heart Association, aimed at supporting and implementing the concept of social responsibility, and developing partnerships between government and private agencies.
The memorandum, signed by Dr. Suhail Al Bastaki, Director of Happiness and Marketing Department at Union Coop, and Hureya Ahmed Al Ahmed, Founder & Chairperson, UAE Congenital Heart Association, at Al Warqa City Mall – Dubai, aims to spread community awareness about congenital heart disease by launching timely awareness campaigns in coordination between the two parties, aiming to reach the largest possible number of the general public and the population of shoppers in Dubai, to raise their awareness about this chronic disease.
Commenting on the signing of the agreement, Dr. Suhail Al Bastaki said that the agreement came after studying the aspects that the cooperative, through its branches and commercial center spread across the Emirate of Dubai, can contribute to supporting the UAE Congenital Heart Association awareness campaigns and how to implement them for the benefit of the community.
He continued: According to the agreement, the cooperative will participate in targeted community awareness campaigns through display screens and its various platforms to spread awareness about congenital heart diseases, based on the societal approach that urges strengthening mechanisms of cooperation and joint coordination between the parties and working to increase the effectiveness of existing cooperation in the field of community services that contribute to community service and to translate the principle of corporate social responsibility through the provision of practical and tangible initiatives.
In turn, Hureya Ahmed Al Ahmed, Founder & Chairperson, UAE Congenital Heart Association confirmed, "We are pleased with this cooperation with the Union Coop, as it represents an important addition to the association and motivation for its efforts in the field of empowerment and community participation, through which we seek to raise the level of community awareness among all societal segments, with the support of the Union Coop and its people in charge of serving the country and the vision of our wise leadership, which it comes within the framework of the Society's strategic objectives aimed at achieving integrated societal awareness and promoting health practices that contribute to reducing the risk of having abnormal children and the prevention of congenital heart diseases. Through this cooperation, we hope to achieve remarkable progress in the level of public awareness among individuals and government and private agencies at the level of the UAE."
She added that Union Coop's contribution to supporting community initiatives confirms the private sector's keenness to support all segments of society. He indicated that community development efforts require participation and integration of efforts between government agencies, individuals, private sector institutions and non-profit organizations alike.
---
---