Union Coop Remembers the Brave Martyrs on Commemoration Day 2022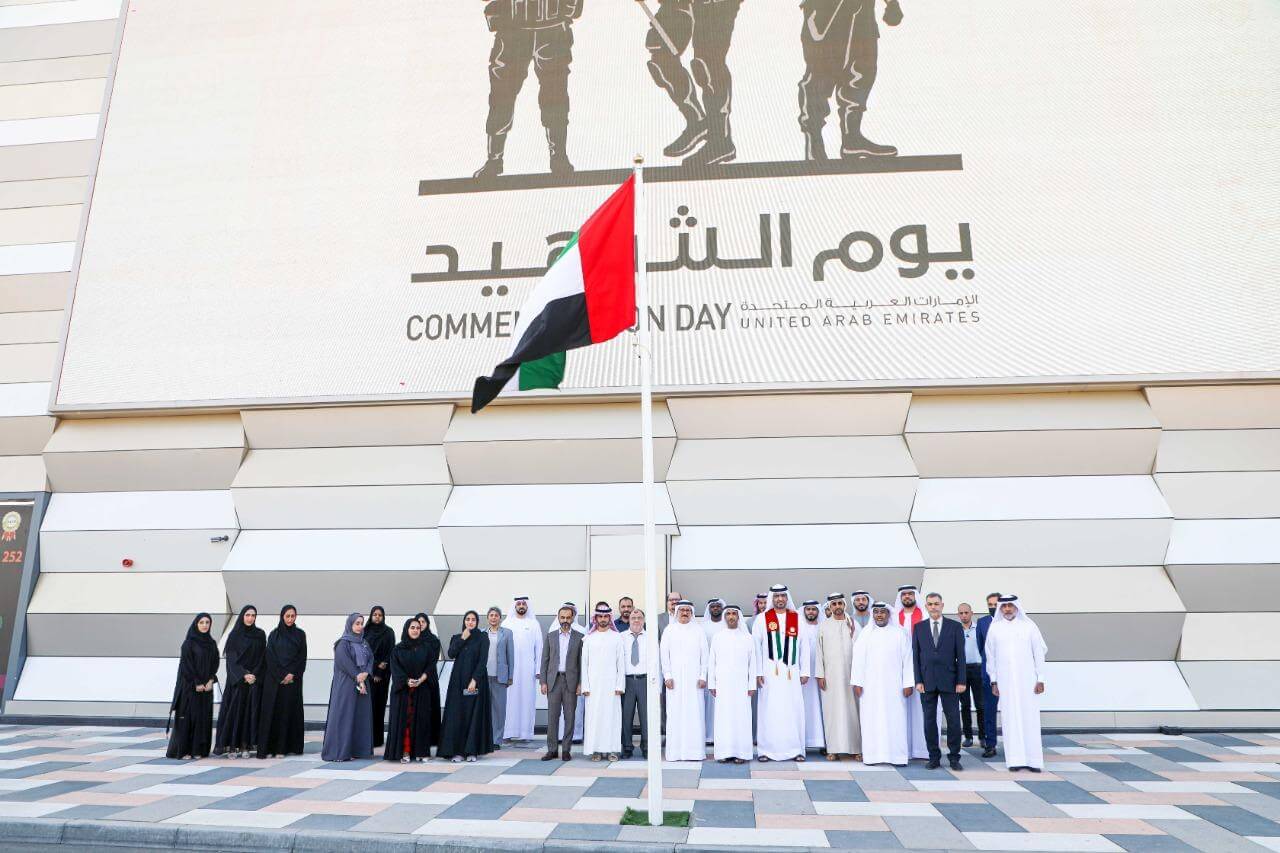 Prepared By: Benoi Nair
Image By: Ali Alnuaimi 
Union Coop affirms that Commemoration Day is an eternal memory that expresses pride in the sacrifices of the nation's martyrs
Dubai, UAE:
Mr. Abdulla Mohammed Rafea Al Dallal, Managing Director, Union Coop affirmed that 'Commemoration Day', also referred to as 'Martyrs Day', which is celebrated on November 30 every year, is a source of pride for what the people of the UAE have done to protect the homeland, hoist the flag, maintain stability and peace in the region, and secure the people, by acting as an impenetrable fortress and an invincible shield. He pointed out that the participation of institutions and societal groups in national events indicates the true meaning of loyalty to wise leadership and promoted a spirit of belongingness to the UAE.
Moreover, he indicated that Commemoration Day is a real opportunity to celebrate those souls who illuminated the nation's sky and highlight loyalty and belongingness to the nation and its wise leadership, uphold the values, highlight national identity, and present the true image of the United Arab Emirates.
He added that Union Coop is keen on an annual basis to participate in honoring the martyrs in all its branches by lowering flags at half-mast, reciting Al-Fatihah, and praying for the nation's martyrs who sacrificed their lives for the sake of the nation's elevation, as an expression of pride and honor of the martyrs' eternal sacrifices in the nation's memory.
---