Union Coop Joins the Wedding of one of its Employees in Jordan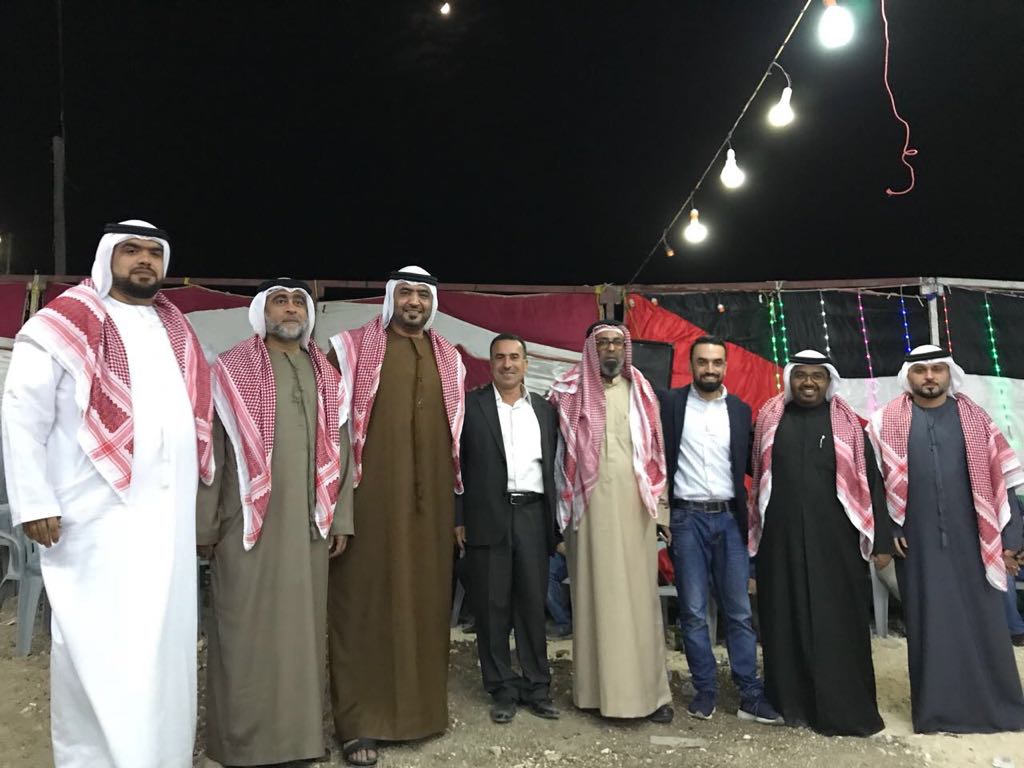 UAE, Dubai, October 29, 2017:
A delegation from Union Coop, the largest cooperative in the UAE, attended the wedding of Mr. Marwan Al Quran, the press editor of Union Coop in Jordan. This initiative aims to instill happiness and strengthen the bonds of fraternity among Union Coop team. It also embodies the leadership's directives of spreading the culture of giving and care in society. This step asserts that the success and creativity of Union Coop are based on love, respect, fraternal relations among its team.
The delegation comprised Suhail Al Bastaki, the Director of the Happiness and Marketing Department; Mohammad Berreqad, the Director of Administrative Affairs department; Mr. Yaqoob al baloshi, Fresh category trade Department; Mansoor Al Yedyawi, Assistant Admin Affair Manager; Ayoub Mohammaed, Region Manager; and Mohammad Abbas, Umm Suqeim Smart Branch manager.
The delegation members offered the best wishes to the husband and bride, wishing them a pleasant and blessed life. They also expressed their gratitude for their families for their good reception and hospitality, wishing them happiness and joy.
---