Union Coop Honors an Employee for Outstanding Long Service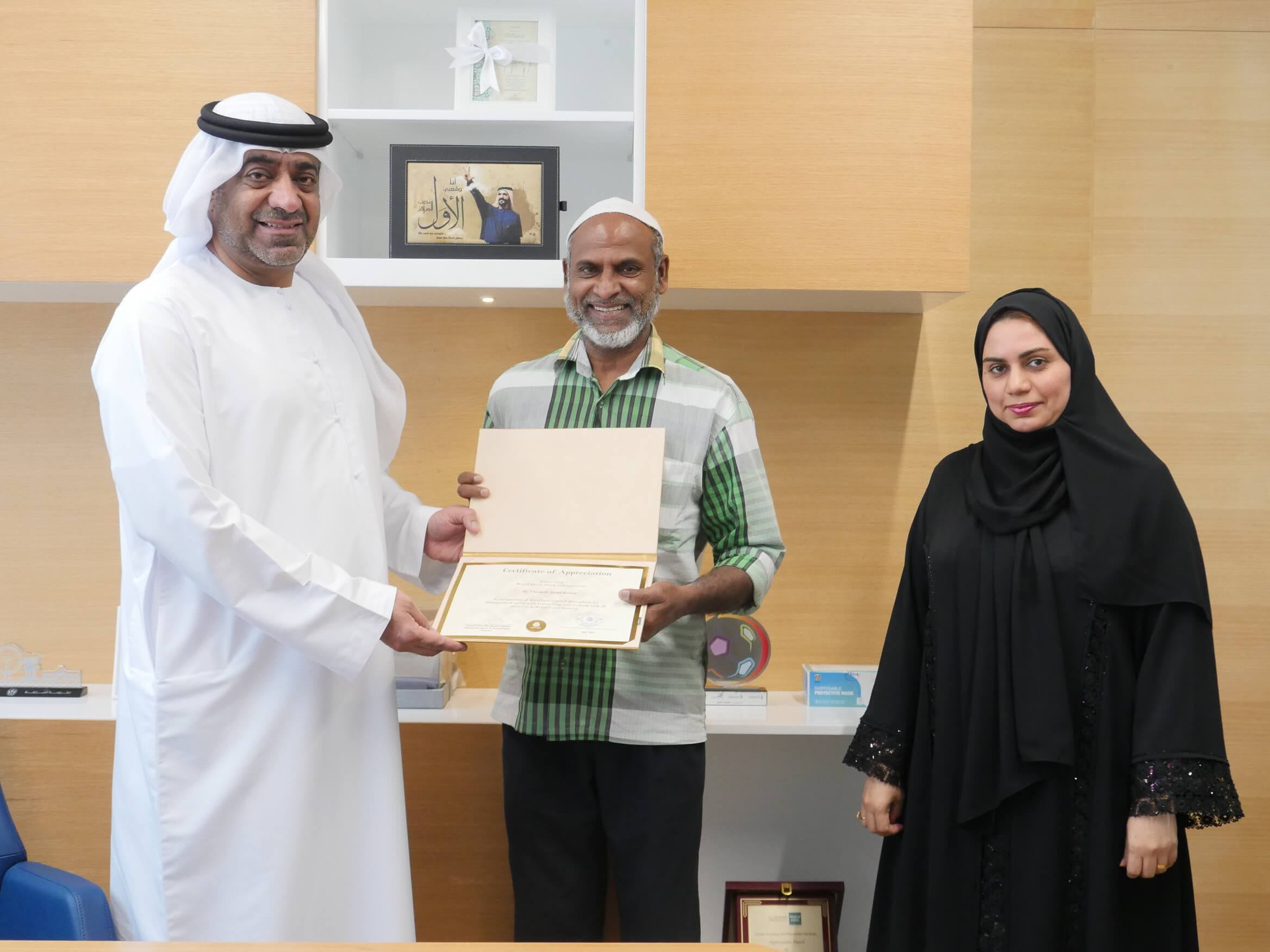 Prepared By: Benoi Nair
Dubai, UAE:
Union Coop honored a long-serving employee who spent 27 years working in the 'Logistics Department', in appreciation of the efforts he made during his work at the cooperative, which was characterized by diligence and sincerity.
The Human Resources & Emiratization Dept. at Union Coop presented a certificate of appreciation and a gift to the employee 'Ubaidath Abdul Rahim' on his last working day at the cooperative, where the employee was working as an 'Invoice Reader'.
The employee expressed his thanks and gratitude to Union Coop for the beautiful gesture and for honoring him for the long years he spent working in the cooperative, which brought joy and pleasure to his heart, pointing out that the work environment in the Union Coop is distinguished, which made him continue for 27 years, as the cooperative was constantly motivating him to work hard and excel in his work to achieve more.
---