Union Coop honored by Dubai Ambulance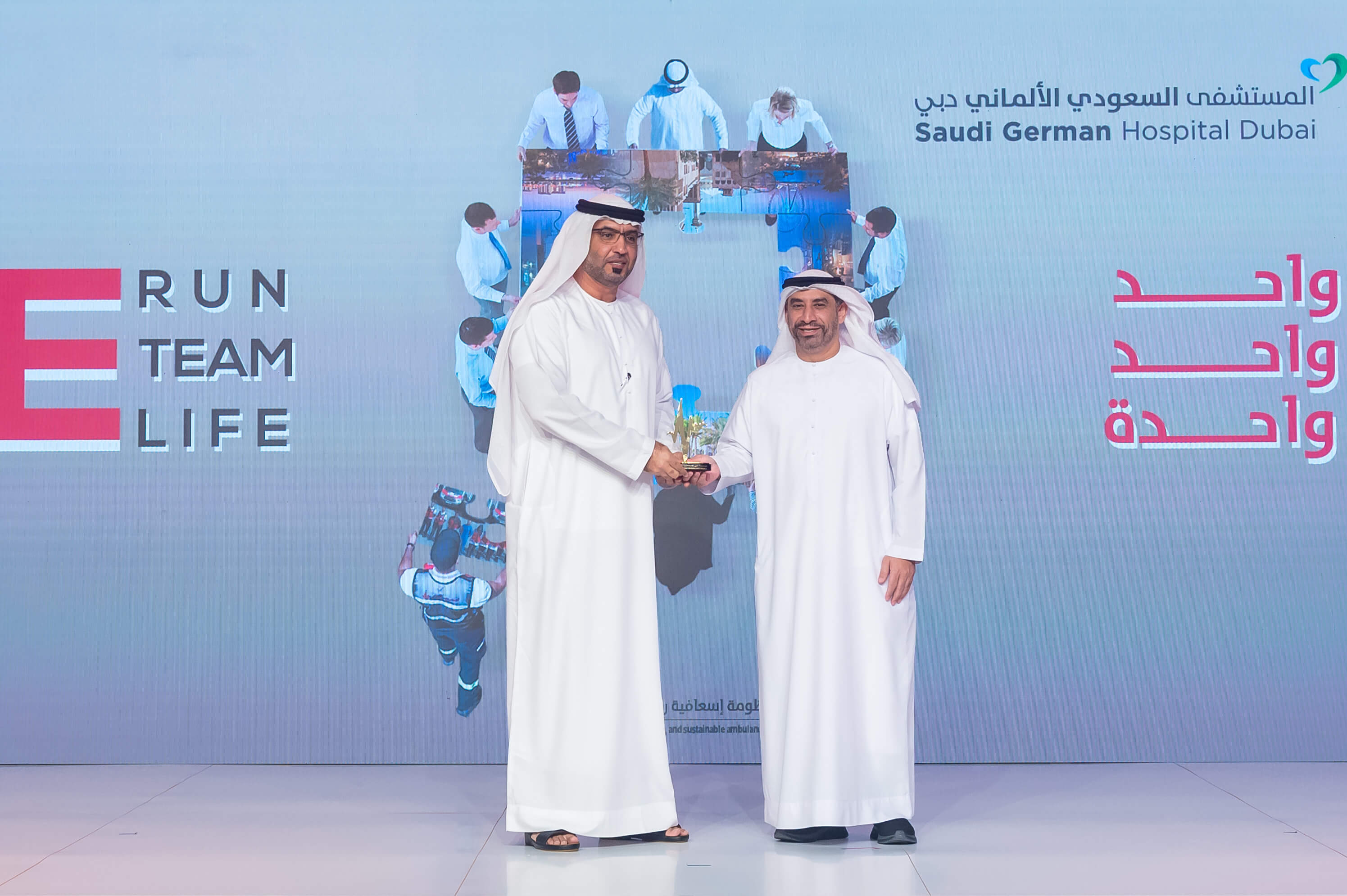 Prepared By: Benoi Nair
The cooperative was honored for its contribution to supporting the Foundation's initiatives, plans and programs.
Dubai, UAE:
The Dubai Corporation for Ambulance Services (DCAS) honored Dubai-based retailer 'Union Coop' for its support and contribution towards the foundation's initiatives and programs. Union Coop was among the prominent private sector partners who were honored in a ceremony held in partnership with Saudi German Hospital under the slogan 'One Direction, One Team, One Life'. The honoring ceremony was held at Habtoor Palace Dubai, in the presence of several dignitaries.
Representing Union Coop, Dr. Suhail Al Bastaki – the Director of Happiness & Marketing Dept. received the award from Mr. Mishal Abdul Karim Julfar – the Executive Director, Dubai Corporation Ambulance Services​​​​​​​​​​​​​​.
The honoring of the cooperative comes in recognition of its efforts to consolidate its relationship with government institutions and agencies and its support for the annual initiatives of the Dubai Corporation for Ambulance Service, in the interest of community service and the provision of all contributions that would support the corporation's work.
---