Union Coop celebrates UAE Flag Day 2022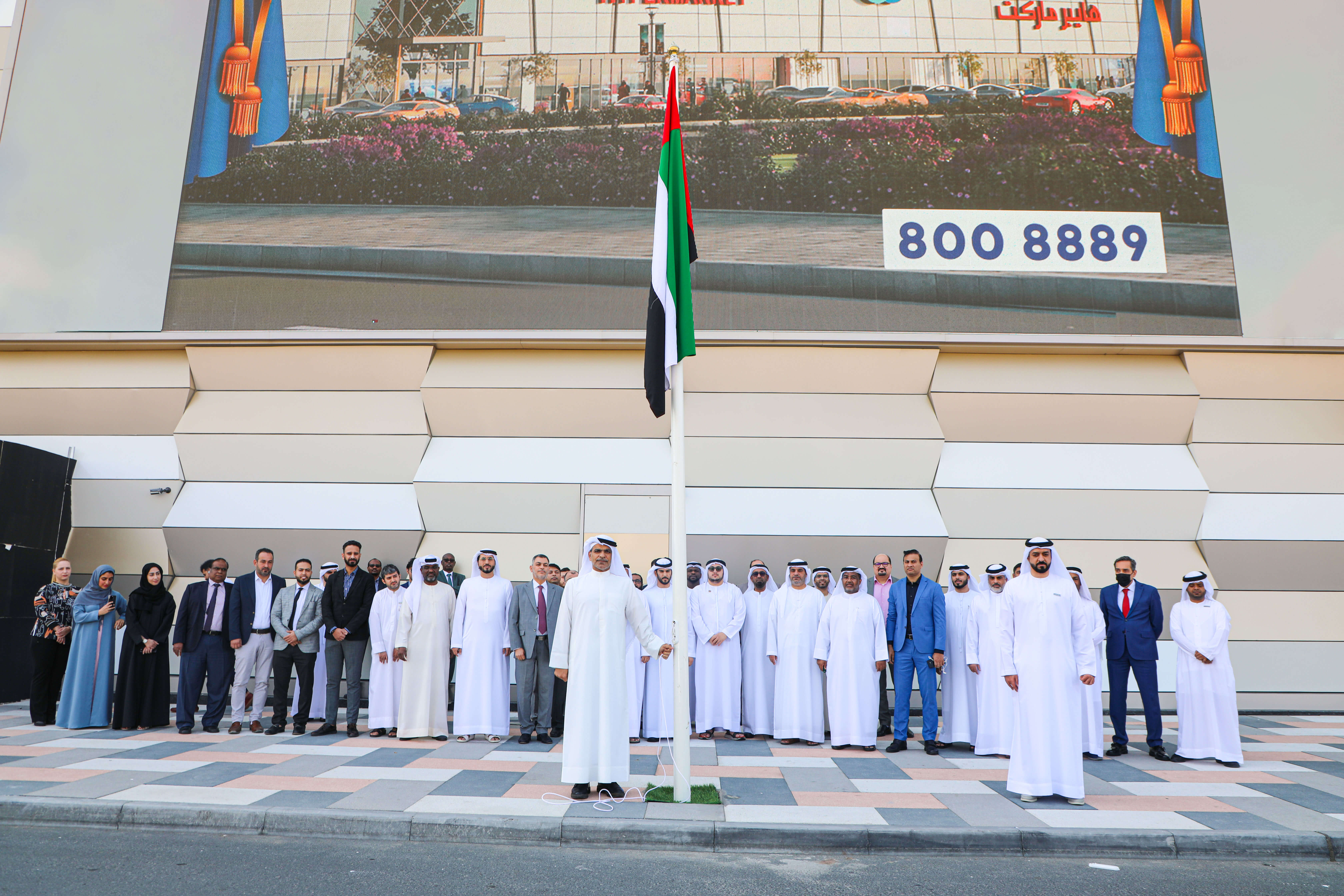 Prepared By: Benoi Nair
Image By: Ali Alnuaimi 
The retailer raised the 42 UAE flags in all its branches, commercial centers and buildings located in strategic areas of the Emirate of Dubai
Dubai, UAE:
Union Coop raised the 42 UAE flags in all its branches, commercial centers and buildings located in strategic areas of the Emirate of Dubai, in celebration of the UAE Flag Day, setting an example of the meanings of loyalty and belonging to the homeland and its rational leadership.
The Flag was raised at Al Warqa City Mall building, in the presence of Division, Department Directors and Section Managers from Union Coop and a crowd of employees. The flags were also hoisted on the poles in front of all the branches and commercial centers of Union Coop and all its other buildings by the managers of the branches and centers affiliated with the cooperative, with the participation of employees in each branch and center, where a number of shoppers and the public participated in this exceptional national event.
Union Coop employees also distributed UAE flags to shoppers who visited the branches and commercial centers as an expression of the celebration of this day, intending to include as many community members as possible in this national event.
On this occasion, Union Coop's CEO H.E. Khalid Humaid Bin Diban Al Falasi stressed that Flag Day is a national occasion to express love for the homeland and renew the feeling of belonging and loyalty to our wise leadership, noting that this occasion is one of the exceptional occasions that everyone awaits every year to raise the flag high to consolidate its status as a symbol of unity and national identity.
The cooperative pointed out that this day makes us remember the achievements of UAE in all fields, because of which it has become a role model for all countries of the world, also noted that the cooperative is keen every year to celebrate with its employees, shoppers and visitors to its branches and commercial centers this national occasion in which all institutions and government agencies are united in the Emirates unite to prove that the UAE is a source of strength and pride for all.
---
---