Human Resources & Emiratization Department Honors Operations Division Employee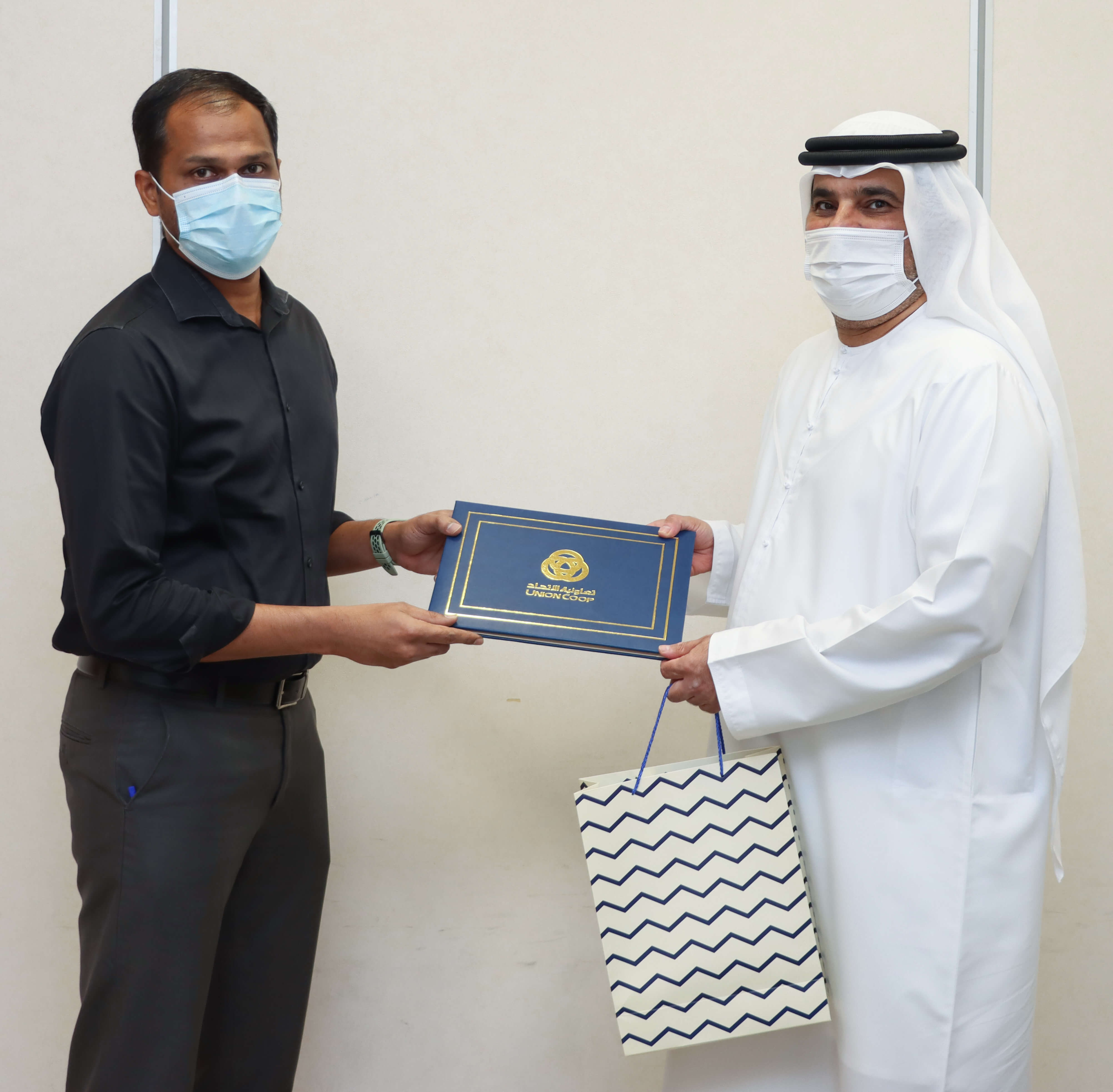 Union Coop has a culture of honoring staff for their exceptional efforts and performance regularly
Dubai, UAE:
Mr. AHMAD SALEM BIN KENAID AL FALASI, Human Resources & Emiratization Director, Union Coop honored the Secretary – Operations division, Mr. MUHAMMED RAFEEK for his efforts of the continuous cooperation with the HRE dept. to facilitate the process of Covid-19 vaccination to the Operations Division staff and his fruitful cooperation in all programs offered by Human Resources & Emiratization dept.
Talking about the honor and the initiative, Mr. Bin Kenaid said: – "Employee Happiness is one of the key indicators of a firm's success and we at Union Coop always strive to create a motivational and an encouraging work environment that inspires everyone to overcome obstacles and achieve their goals. We also believe that teamwork is the soul of the institution and a great supporter of its members as well.
Mr. MUHAMMED RAFEEK for his part thanked the HRE Director for the honor and mentioned that it would not have been possible without the motivation and support from his Department in particular and the Union Coop family in general.
---