Dubai Economy Pays Union Coop an Official Visit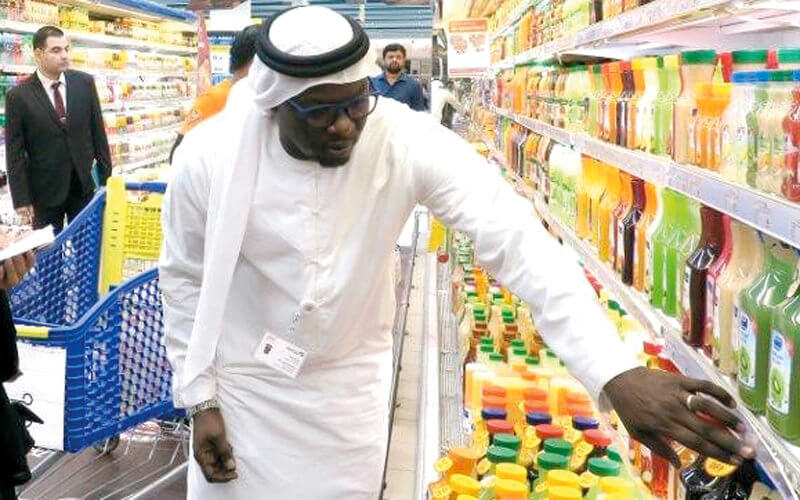 Prepared By: Benoi Nair
Photographer : Source
Dubai, UAE:
Dubai Economy organized an official visit to Union Coop, located at Etihad Mall to ensure availability of commodities during Ramadan. The visit focuses on enhancing communication with merchants and business entities and implement the best commercial practices for consumers in the outlets.
Mr. Ahmad Hassan Al Zaabi, Director – Consumer Protection Department at DED, Dubai said, "Our inspectors organized a visit to Union Coop, Etihad Mall as a part of our regular practice during Ramadan and preparations to welcome 'Eid al-Fitr'."
"The visit focuses on enhancing communications with merchants and business officials to ensure best commercial practices for consumers at these outlets," said Al Zaabi
He added, "Dubai Economy seeks to increase awareness regarding ethical business standards in Dubai and ascertain the readiness of consumer convenience units in these outlets towards consumer complaints. He pointed out the importance of outlet's commitments to implement Dubai Economy's instructions through the availability of goods for consumers, especially during special occasions when the level of consumption increased, and demand for goods and products rises."
He pointed out that "Our inspectors are working closely with merchants and Commercial licensees to offer a balanced environment to the consumers by ensuring their happiness through enhanced communication and availability of commodities and products during the month of Ramadan."
Union Coop, the largest Consumer Cooperative in the UAE introduced 24-hour shopping in three of its branches of Umm Suqeim, Wasel and Al Twar, to deal with rush hours and allow consumers to shop at their own convenience without worrying about the crowd. The Retail Pioneer announced price reductions up-to 75 percent on more than 15,000 products, with a budget of AED 75 Million allocated towards several Ramadan Promotions.
---