'Coop' Project Al Quoz: Admin Affairs Dept. Completes the Handover Process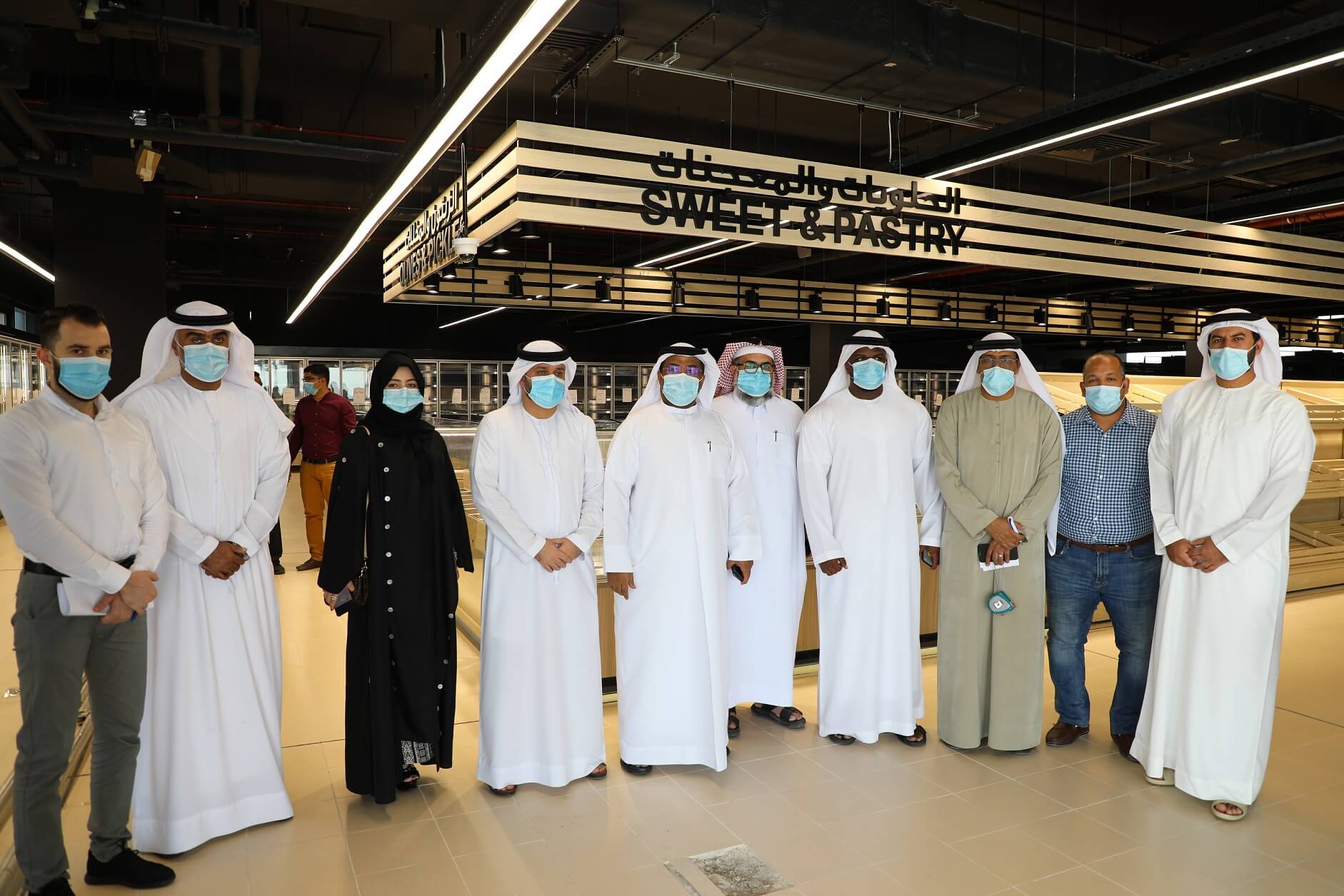 Admin Affairs Dept. completes the final stages of the handover formalities to mark the beginning of the opening procedures
Dubai, UAE:
Marking the start of the Al Quoz 'Coop' opening procedures, Mr. Mohammed Berregad, Director of Admin Affairs Dept. today fulfilled the handover formalities.
This came during the signing ceremony for the final handover and receipt at the 'Coop' AL quoz branch, in the presence of Mr. Ayoub Mohammed – Asst. Operations Manager, Mr. THANI RASHID –  Space Managment Assistant Dept. Mgr., Mr. ADHAM ALBALOOSHI -Maintenance Section Manager of Planning & Engineering Dept. in the Investment Division and a number of employees.
Praising the efforts of the departments involved, Mr. Berregad said: – "It is because of the concerted efforts of the concerned sectors and departments in completion of the task entrusted to them, the project was delivered before the specified and estimated time."
He added: – "The 'Coop' branch in AL Quoz is a qualitative addition to the "Coop" chain of stores, in line with the plans of the Board of Directors and the senior management and their strategies for expansion to delight the shareholders and valuable consumers."
It's worth noting that this Coop branch is located on the ground floor of a commercial building owned by Union Coop in Al Quoz 'first' area, with an area of 13,548 sq. ft. and a storage area of 3,799 sq. ft. The civil and electromechanical works have been completed and the branch is currently in the furnishing phase in preparation for operations and the project is expected to be open by November 1st 2020.
---