Co-op staff warned against cyber exploitation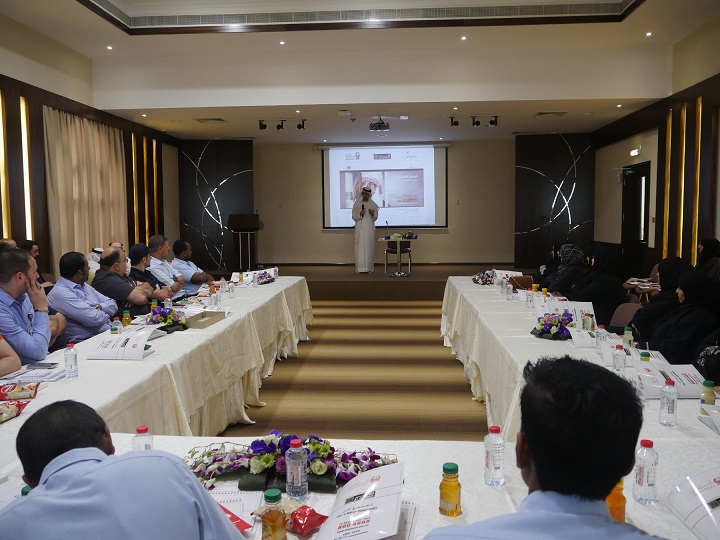 The Union Co-op, in collaboration with Al Ameen Service and UAE's With increasing cyber exploitation threats, Union Co-op has run a special forum to enlighten its staff against the escalating risks of online crimes, mainly on social media.
"All our employees need to be fully aware of the serious impact of cyber blackmailing to put an end to this growing negative phenomenon," said Suhail Albastaki, Union Co-op marketing and communication manager.
"Social media users should also observe the teachings, values and ethics of Islam," he added, and encouraged "all members of society to cooperate with Al Ameen Service and competent authorities to curb cybercrime."
"It is also important to educate children about the Internet and warn them against dealing with strangers," Albastaki underlined.
He said the forum enlightened the staff how to prevent cyber crimes, displaying some models of cyber practices which are criminalised by law.
Any misuse of a computer, a smart device, electronic network or system shall draw a lengthy jail term and/or a hefty fine up to Dh3 million against the violator, if found guilty.
As per the UAE Cybercrime Law No (5) issued by the President, His Highness Shaikh Khalifa bin Zayed Al Nahyan, in 2012, violators shall face stern penalties up to a life sentence.
A fine ranging between Dh50,000 and Dh3 million may also be slapped against violators according to the severity and seriousness of the cybercrime.
"Cyber crimes are not limited to individuals or groups, but also to countries, as they include the crimes of espionage, stealing and many other crimes across borders," Albastaki underlined. "As such, this forum is very timely to fight this serious phenomenon."
---
---