Awareness Lecture Titled 'We all are partners in the security of the homeland' held at Union Coop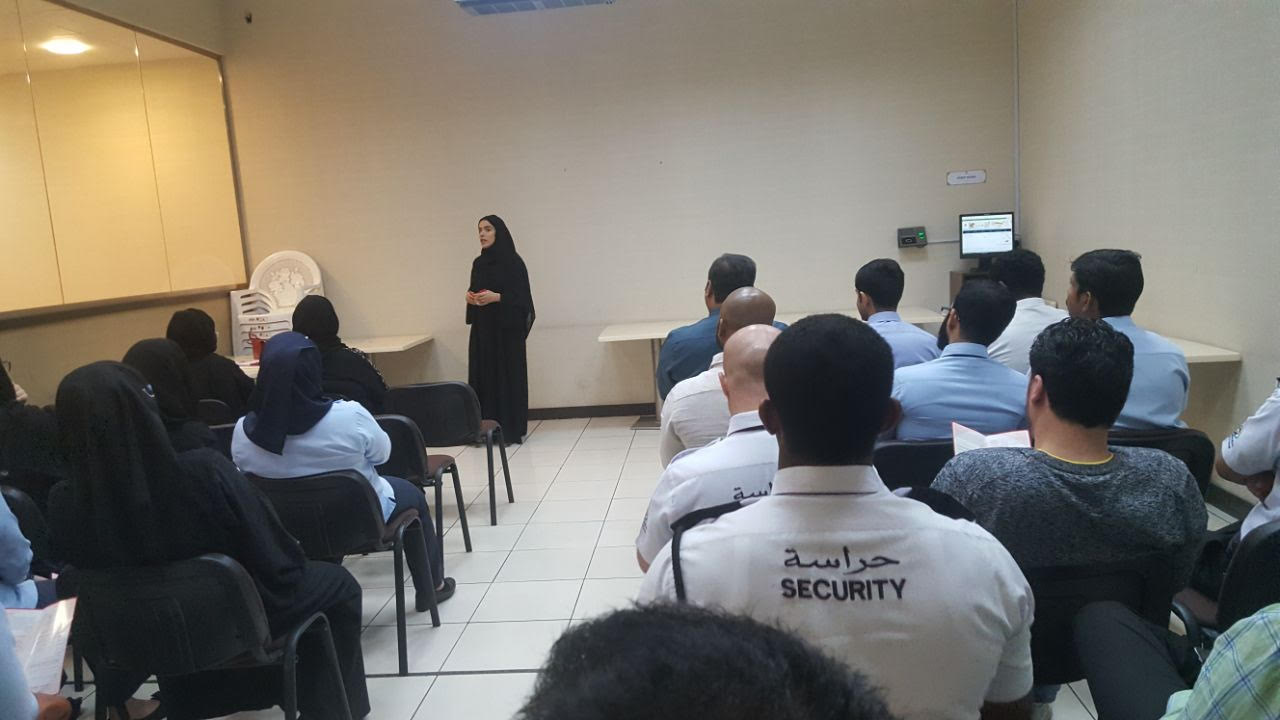 Prepared By: Benoi Nair
Photographer : Sultan Almarzooqi
April 3, 2018 – Dubai, UAE
The Awareness session was held at the head office of Union Coop and was attended by company staffs
Al-Ameen, a Dubai Police initiative in cooperation with the Human Resources and Emiratization department of Union Coop, the largest consumer cooperative in the UAE, organized an awareness lecture titled 'We all are partners in the security of the homeland' for its employees. This session was organized based on the keenness of Union Coop, to educate its staff on the importance of loyalty of all types: organizational, scientific and patriotic.
The lecture focused on supporting and highlighting the values of loyalty and cooperation, deeply engraved in the UAE that is being passed on from one generation to other. Moreover, this initiative teaches everyone about the spirit of unity and teamwork, both which have played a vital role for the progress and prosperity of the UAE.
It is worth mentioning that Al Ameen service is keen to reach maximum number of people, belonging to all categories, and focus on the modern channels of communication and respective technologies that have become the focus of public interest, especially the youth. Al Ameen services encourages everyone to contact them either through Social Media Channels or using the toll-free numbers – 800 4888 (within state) or + 971 800 4888 (outside state), SMS to 4444 and visit www.alameen.gov.ae.
The services are accessible to people for 24 hours. The training session was attended by employee/staffs from Union Coop Head Office.
---