Al Warqa Kindergarten Recognizes Union Coop for its Commitment to the "Healthy Plate" Initiative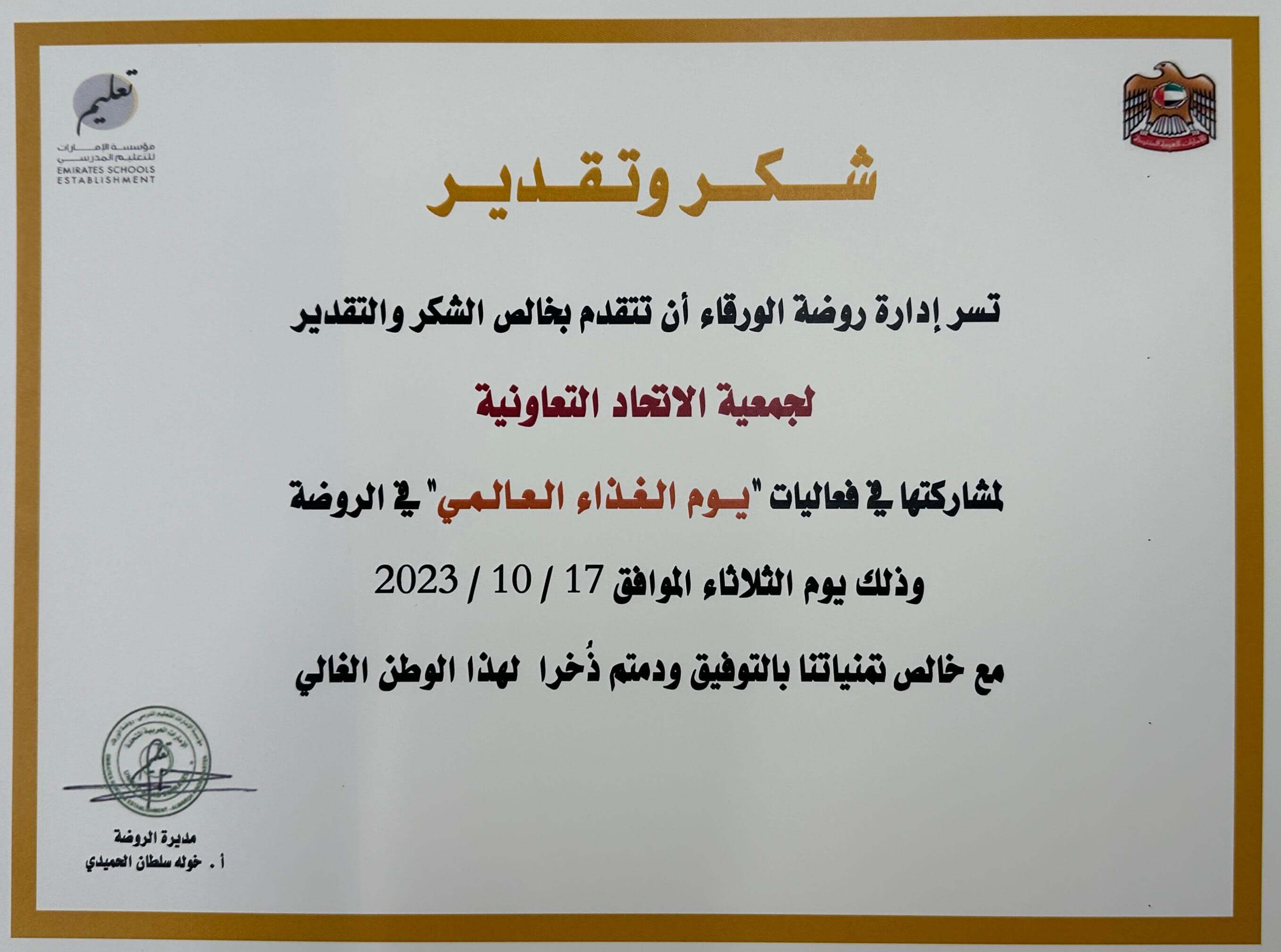 Prepared By: Benoi Nair
Dubai, UAE:
Al Warqa Kindergarten extended its appreciation to Union Coop for actively participating in and endorsing the "Healthy Plate" initiative, which was held in October in observance of World Food Day. The primary objective of this initiative was to promote the significance of cultivating healthy eating habits among children and the preparation of convenient, nutritionally-balanced meals for them.
This acknowledgment transpired during a visit made by supervisors, children, and students from Al Warqa Kindergarten to Union Coop's headquarters located in Al Warqa City Mall.
Dr. Suhail Al Bastaki, Director of Corporate Communication, warmly received the visitors and commended the heartfelt gesture displayed by the institution.
Union Coop contributed to the cause by distributing 200 wholesome meal plates, each featuring a delightful assortment of fresh fruits, to the children at the nursery. This aligns perfectly with Union Coop's mission to support community awareness initiatives and their strategic vision of promoting overall community health through heightened awareness of the importance of balanced and proper nutrition, as well as the adoption of sound dietary practices that yield positive impacts on one's well-being.
---