2,060 Union Coop Employees Visit Expo 2020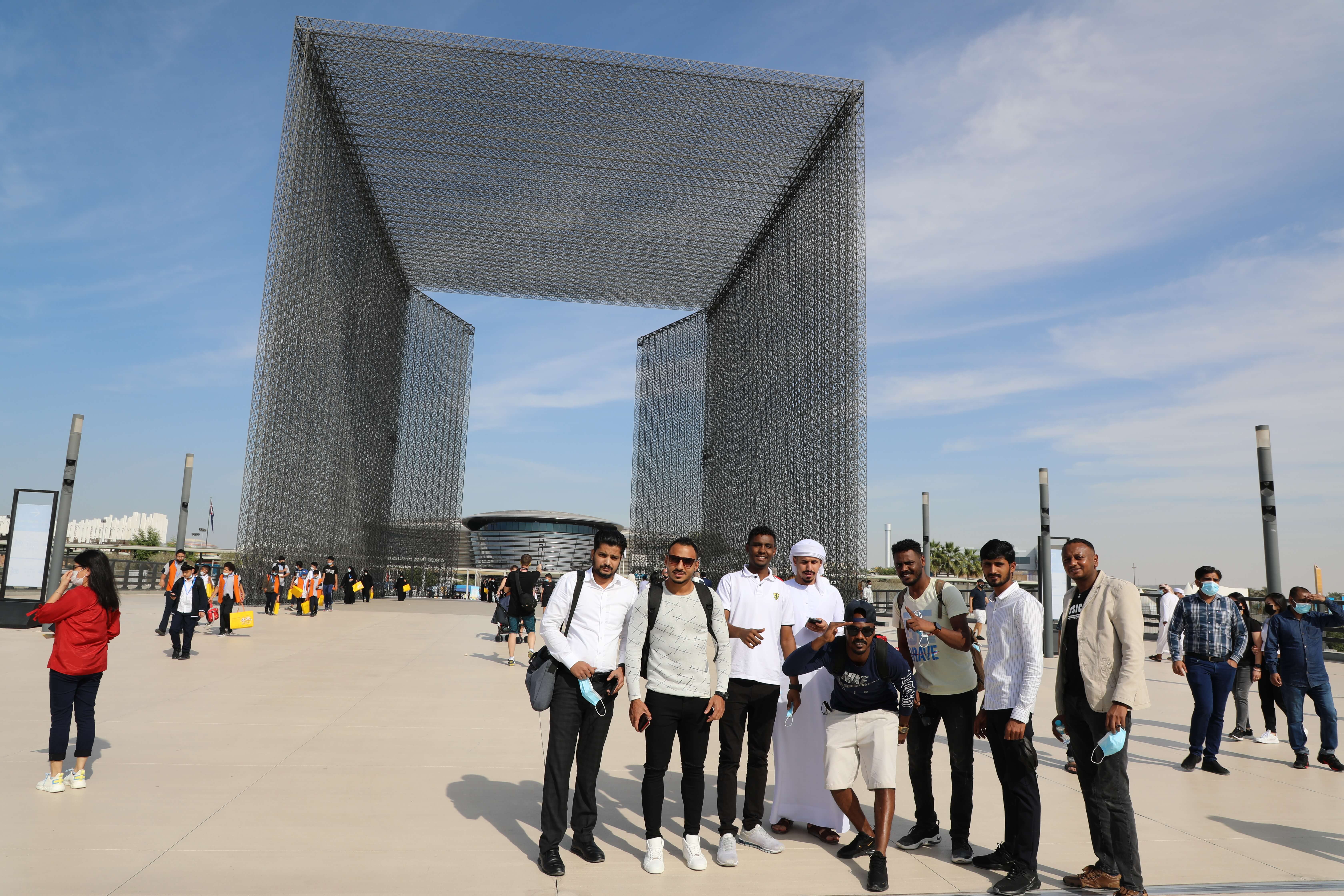 Prepared By: Benoi Nair
Image: Ali Mohamed Alnuaimi
Earlier the retail pioneer had announced a 3-day leave for employees as support for Dubai Expo 2020
Dubai, UAE:
Union Coop – the largest Consumer Cooperative in the UAE organized a free trip to the "Expo 2020 Dubai" exhibition site for 2,060 employees to enable them to participate in the most prominent national and international cultural and economic event witnessed and hosted by the country.
The tour organized by Union Coop included a visit to multiple pavilions of the participating countries to learn about their technical contents that reflect their future vision and tangible achievements in various fields, where the employees were briefed on the different cultures and civilizations of the participating countries in the various pavilions, and the initiatives and pioneering projects they offer in various cultural and economic fields, among others.
The employees visited the innovative pavilion of the United Arab Emirates and were briefed on the progress of the nation since its establishment to the present time, and vivid evidence of the extent of its development in all fields. They also visited the other Arab and foreign pavilions and were briefed on the history of each participating country, the stages of development of its civilizations, the technologies, inventions and smart projects that it undertakes.
Mr. AHMAD BIN KENAID AL FALASI, Human Resources & Emiratization Director, Union Coop said that the cooperative decided to organize daily trips to Expo 2020, which is the most important global event organized by Dubai, over the course of a whole month, by providing free entry passes in cooperation with the Expo Department for 2060 Union Coop employees within the 'Hayyakum' initiative to give them the opportunity to see the civilizations and history of the participating countries and the development they have reached since its establishment.
He added that the cooperative offered employees who visited Expo 2020 a very comfortable experience by ensuring facilities of free transportation, meals and supervisors who accompanied them to various pavilions of participating countries to help them learn about their technical contents, civilizations and technology that reflect the future vision and tangible achievements in various fields.
---
---