UNION COOP
SA'ADA program
>
>
>
>
SA'ADA program 2018
SA'ADA program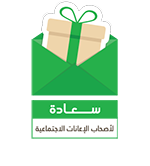 SA'ADA program for Social Welfare Recipients
This program has been allocated to low-income families and recipients of social benefits. The applications of the beneficiaries of subsidies from the Ministry of Community Development or the Community Development Authority or other charitable societies were received. 2000 purchase cards worth AED 500 each, valid for 6 months were issued. The desired numbers were reached, In order to continue, the registration of the program was reopened (96 shareholders) with cards issued and delivered.
Terms of Registration:
Applicant must be a shareholder of Union Coop
Applicant must be a recipient of subsidy from Government or Charity organization
Applicant who belongs to 'People of Determination', cannot combine two programs (SA'ADA and IRADA), they must choose one of the programs to register in.
In case the Shareholder (eligible for the SA'ADA Program) has a son who falls under the category of 'people of determination' (Under 18 years of age), he may combine the two programs, provided that he should enroll in SA'ADA program and his son in IRADA program.
Documents Required:
Identity of the Shareholder + Identity of the Applicant (If both are not the same)
"To Whom It May Concern" Certificate from Government authority or Share with Union Coop the database of Charitable Association mentioning the applicant name.