Rahma
————
We are proud of you as shareholders with us in UNION COOP and as partners in the way of success.
Our path of success had extended more than 30 years, and we have been through it examples in society service field. And in continuation to that distinguished role, and proceeding from our awareness of responsibility for you to provide the best services and the distinguished care which contributes to build the trust between us, we are pleased to provide you with "Rahma" program through which we provide purchase smart card for shareholders in UNION COOP.
M/s Shareholders: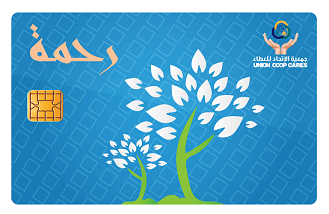 Rahma Program provides the social support specified for the disabled shareholders and their children. And it aims at providing the basic needs for them through a purchase smart card with the amount of 500 AED for 6 months.
Rahma Program
Rahma Program had been specified for the disabled shareholders or their children, where the disabled families had been given a purchases card with the amount of 500 AED monthly for 6 months, where 200 deserved persons had been registered during the period from 01/06/2014 till 31/07/2014. Total amount of 600,000 AED had been disbursed till 31/07/2014.
To register:
• Fill the registration form of Rahma Program which is available in the communication and society service department in Etihad Mall.
• Bring the following documents attached to the form:
1. To Whom It May Concern certificate from a center of caring and rehabilitation of the disabled or from any other governmental authority which proves that/ Disabled Card
2. Photocopy of ID or Passport of the disabled.
3. Photocopy of ID or Passport of the contributor.
4. The birth certificate of the disabled in case he was the child of the contributor.
Procedures
• The card can be used in all the branches of UNION COOP in Dubai.
• The amount will be recharged automatically by the Cooperative by the beginning of every month for 6 months.
• The specified amount in the card for every month does not stay for the next month if it was not used.
• After every transaction done through the card, you will receive an invoice which clarifies the card number and the value of the purchases.
• UNION COOP keeps all the right to add or modify any of the previous articles.