Union Coop Supports Two New Quran Memorization Centers in Dubai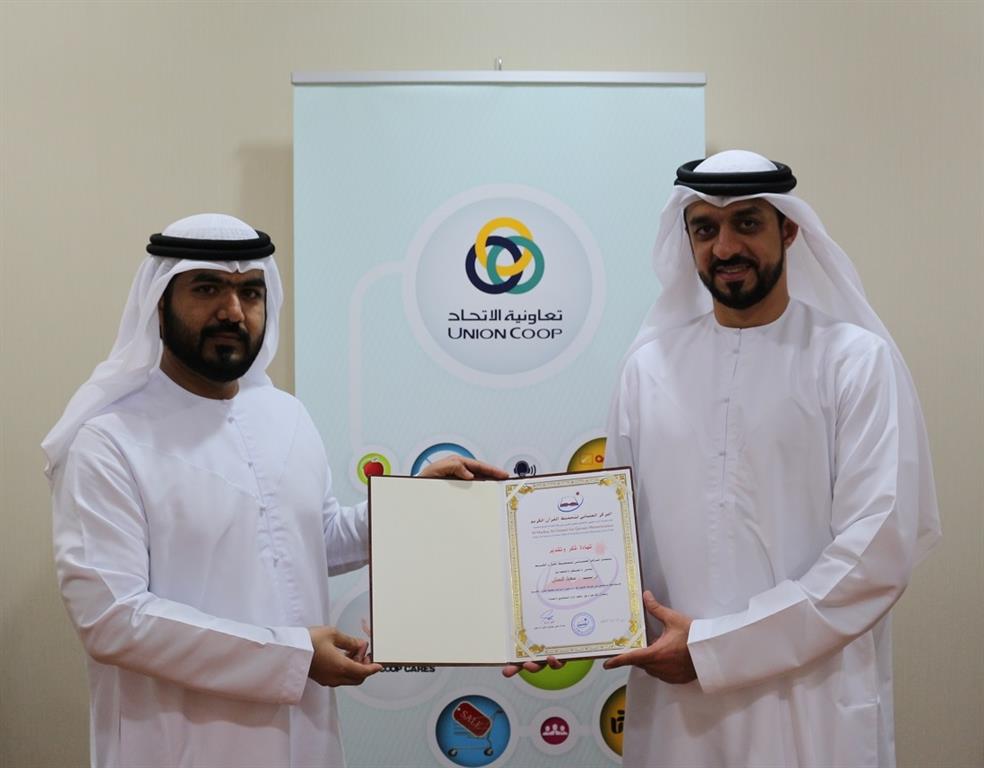 Union Coop, the largest cooperative in UAE, provided support for Al Siddiq Center for Quran Memorization and Al Othmani Center for Quran Memorization. This initiative comes within the framework of the Union Coop endeavors to spread the culture of Quran memorization, and encourage young generations to read the Quran, adhere to it, learn from it, and commit to its teachings.
The support was delivered on behalf of Union Coop by Mr. Shuaib Al Hammadi, Marketing Section Manager, and was received by Ibarhim Mawlawi on behalf of Al Siddiq Center and Abdullah Al Marzooqi on behalf of Al Othmani Center, in the presence of employees from the three sides.
In return, Shuaib Al Hamadi received commemorative shields from the two centers on behalf of Union Coop.
---