Union Coop Pledges AED 500, 000 support to 22nd Dubai International Holy Quran Award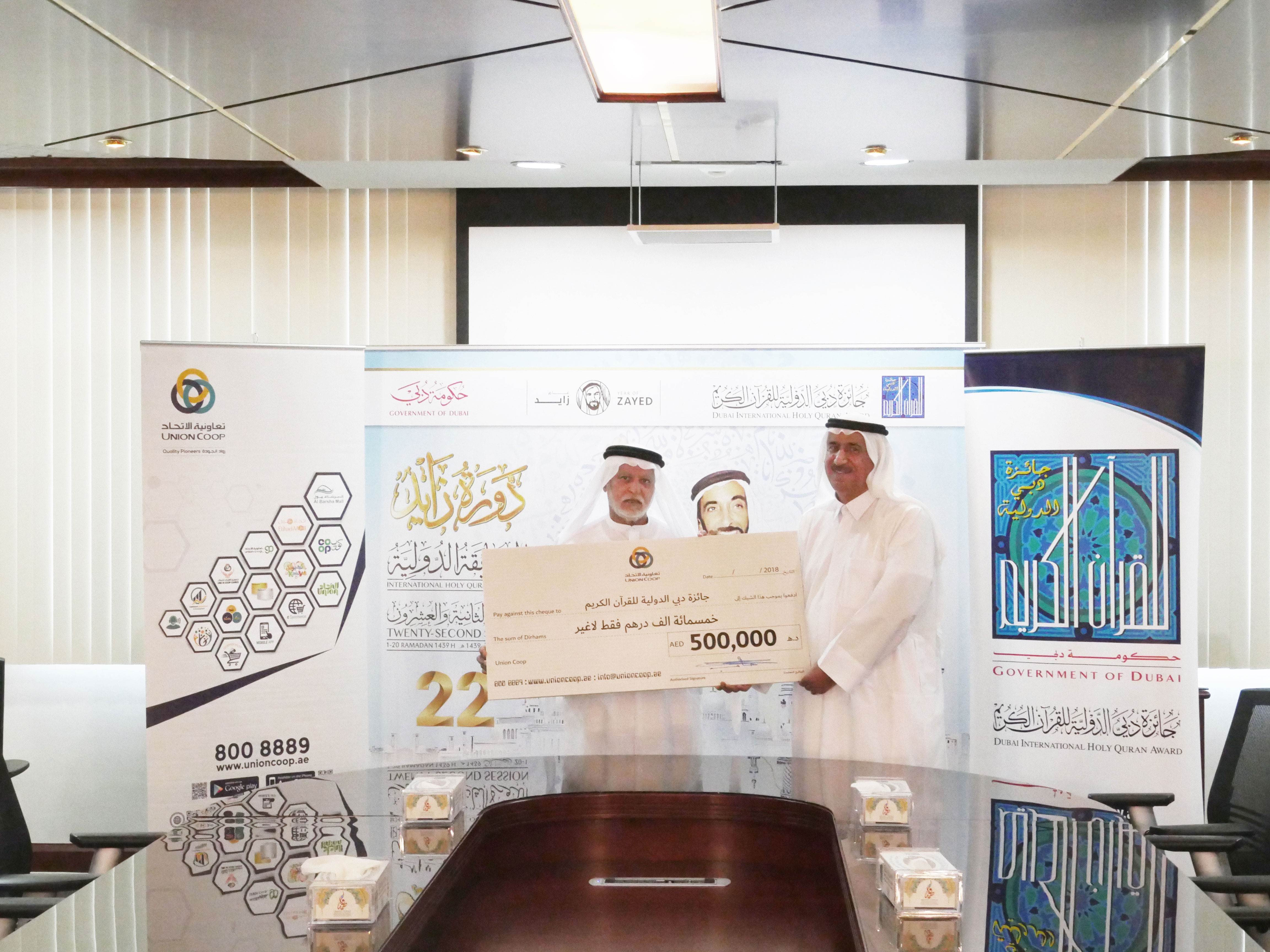 Prepared By: Benoi Nair
Photographer : Sultan Almarzooqi
Union Coop, the largest Consumer Cooperative in the UAE becomes the Platinum sponsor for the 22nd Dubai International Holy Quran Award, by pledging AED 500, 000 to support the initiative
May 20, 2018 – Dubai, UAE: Union Coop, the largest Consumer Cooperative in the UAE becomes the Platinum sponsor for the 22nd Dubai International Holy Quran Award, by pledging AED 500, 000 as support. This latest move from Union Coop is a part of the firm's commitment to spread the true values of Islam and holy Quran. Moreover, Union Coop also aims to encourage the young generations to follow the sacred teachings of Islam, by understanding the correct Islamic meanings and doctrine.
Speaking about the sponsorship, HE Majid Hamad Rahmah Al Shamsi – Chairman of Union said, "Over the years, Dubai International Holy Quran Award has contributed Dubai, in positioning itself as a global destination, where the sacred teachings of Islam is engraved deep within the community. Our support for this prestigious awards stems from our strategic objectives of serving our community, under the wise leadership of H.H. Sheikh Mohammed bin Rashid Al Maktoum, the Vice President and Prime Minister of the UAE, and ruler of Dubai"
The ceremony was attended by staffs from both the sides.
---