Dubai Police honors Union Coop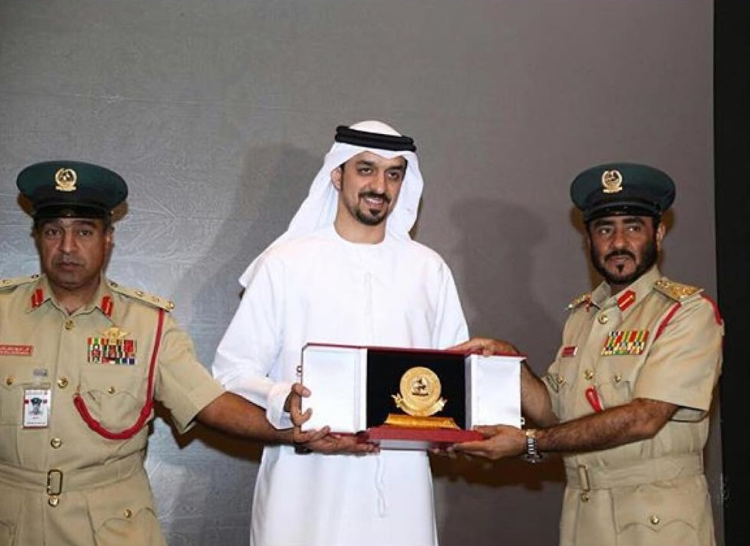 Dubai Police General H.Q concluded its celebration program, which included many events, social and humanitarian activities. It held a ceremony to honor the participants and bodies supporting the awareness campaign against the dangers of fireworks. That campaign contributed with an active role to the success of the events under the slogan "Live Safely! – your security is our happiness" to raise the awareness against the many risks of using fireworks on the life and property for 2015.
His Excellency Dean / Abdullah Ali Ghaithi, Director General of the General Department of the Security of Bodies, Facilities and Emergency and general supervisor of the campaign and the sponsor of the event, was honored as a participant, and for his support to the awareness campaign against the dangers of fireworks. Union Co-Op Society was also honored. Mr. /Shuaib Al Hammadi, Marketing section manager and representative of the Society received a memorial shield, in recognition of the great efforts made by the Society and for its extinguished work through its effective community contributions in supporting this type of campaigns and community initiatives adopted by the Society, and for its keenness to strengthen bridges of cooperation and partnership with different sectors and members of the community. This was in the presence of the Lieutenant Colonel /Ayyoub Kinkzar, head of the campaign, in addition to a number of senior officers and officials and representatives of involved bodies.
---