CEO Statement
The train towards development never stops—whomever misses even one moment will miss out on a tremendous amount. As such, the magnitude of challenges that we are faced with today can only be met through organized, systematic and efficient action. The family of Union Coop relentlessly strives to exert its efforts and determination towards continuing its leading position as the head retailor in the UAE and the Middle East; and towards accelerating the pace of growth and prosperity while also reflecting the nation's multifaceted development.
It is within this context that management of Union Coop places its priority towards practices that develop and apply the finest international standards. Further, the management recognizes that well-trained human cadres are both the main elements and secrets to success.
The Union Coop is dedicated towards consistently developing institutional growth through a variety of means that reflect the volume of exerted efforts and achievements.
In terms of customer satisfaction, we have come a long way and we continue to do everything we can in order to keep them happy.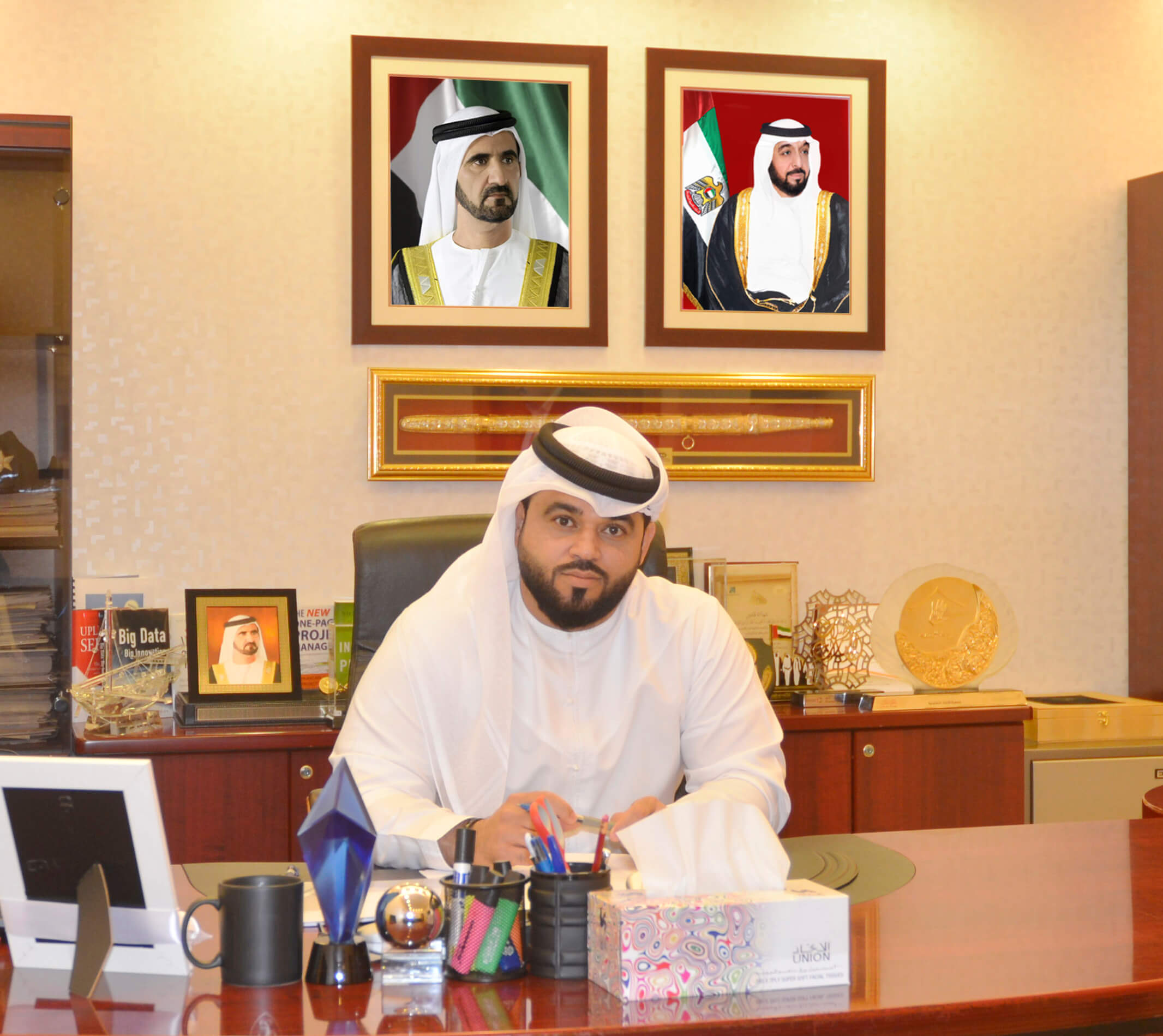 As such, our Department of Happiness and Marketing strives to delight our customers along with other sectors and departments. It also serves to establish initiatives and programs that achieve the highest levels of happiness for the community members, in general, and our customers, in particular.
By using field studies, we have built plans that cater towards the needs of our customers—which in turn leads towards to the introduction of new programs that have delighted shareholders. These plans additionally serve to enhance the shared contribution and promotional offers and to provide the highest-quality products at competitive prices.
Finally, technology is the language of today's era. Those of whom who do not embrace this aspect within their business have no place in the competition. It is from this point of view, that we have radically modernized our website in order to provide an exceptional browsing and shopping experience that both meets and exceeds the expectations of our customers.
To fully benefit and receive our offers, programs and unique initiatives, we would like to kindly invite you to subscribe, follow, and browse our pages on social media.
Sincerely yours,
Khalid Humaid Bin Dhiban Al Falasi
CEO